Mark
Mark studied communications in school, majoring in photographic journalism. He enjoys photography, web design, 3D illustration, copywriting, and other forms of communication design. Mark currently resides in Ann Arbor, MI, where he reviews art for Made With Passion.
Homepage: http://www.madewithpassion.com
Posts by Mark

Paul Marquardt, a multi-talented artist that we featured in our "Whats So Funny?" article, has done the integral set design for the "Family Alter" dance performance at the beautiful WellSpring Theater in Kalamazoo Michigan.
The dance performance will be available this weekend and next, November 12, 13, 14, 18, 19, and 20.
Wellspring Theater is at 359 South Kalamazoo Mall, in Kalamazoo Michigan 49007. You can call them at 269-342-4354 for more information.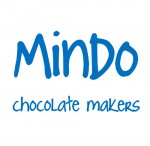 Mindo Chocolate Makers is a local company in Dexter, Michigan that hand processes the best tasting chocolate that I've tried. A family owned business that only started in 2009, Mindo is making a huge splash in the area, with several local food businesses preferring to use Mindo's single-origin chocolate due to the hard working Mindo Chocolate team.
Barbara Wilson, a busy lady who holds a master's degree in public health, was able to sneak in a few minutes to provide us with an interview. Her husband, Joe "Jose" Meza, worked his way through college at Eastern Michigan University as an auto mechanic. After earning his degree, he opened a Volvo repair shop in a garage behind his parents house in 1977. Since then, Wilson and her husband have expanded the company into a family of auto service businesses under the arborMotion brand.
In 2004, Wilson's husband decided to visit his home country of Ecuador after being away for over 40 years. On his trip, Meza had an opportunity to see a lot of the country, but he fell in love with the lush highlands on the west side of the Andes mountains in the rural area of Mindo.
On Meza's return visit to Mindo, he brought his family to show them the wonderful place where he might retire. They purchased a piece of land in Mindo in 2007, with the intention of building a winter home. Being serial entrepreneurs, the family decided to turn the home into a cafe with living space above it, named El Quetzel de Mindo, after one of the many colorful native birds of the region. When the family isn't staying there, the rooms are available for rent.
"The land is near the main square in Mindo, but far enough away from town that you only hear birds and the sound of the river flowing", Wilson said. The family now spends part of the year in Mindo and the rest in Dexter, Michigan.
Mindo Chocolate Makers got started when the cafe began selling brownies that were extremely popular. Wilson decided that the next step was to make the brownies even more delicious by using better chocolate. The husband and wife team found a small farm in Ecuador that sold cocoa beans and bought a 50 pound bag.
The first time that we made chocolate, it was the most delicious chocolate that we ever tasted.
Again, not being able to resist their entrepreneurial spirit, the couple decided that they had to share the chocolate with everyone back home, and they started a two country chocolate making business.
Mindo Chocolate Makers purchases their cocoa beans from an Ecuadorian farmer who is also a local medical doctor. Wilson and her team select only the best condition shade grown cocoa pods from Arriba Nacional cacao trees on the certified organic farm. Ensuring that the beans are extracted from the high quality pods quickly, ensures a premium chocolate that you won't find from a larger chocolate manufacturer.
The beans are fermented, dried, and ground into nibs in Ecuador. The nibs are then flown to Dexter, Michigan for further processing.
In Dexter, the nibs are ground with a stone grinder into chocolate liqueur. Some of the liqueur is separated into cocoa butter and 100% non-alkalized cocoa powder. The remaining liqueur is combined with organic evaporated cane juice and cocoa butter to make hand formed chocolate bars.
We are one of the very few chocolate makers who select the beans from the farmers, ferment, dry and roast the beans ourselves in order to follow the entire process from the moment the beans come out of the pod until they are made into chocolate bars. We make our own cocoa butter and cocoa powder. We do not add soy lecithin to our chocolate and we make our chocolate in a wheat free facility.
Wilson is mostly self taught from the Internet, books, and information gleaned from other chocolate makers, but she has also attended courses at Ecole Chocolat, a school run by master chocolatier Pam Williams.
Wilson says that she is inspired by Patric chocolate, Amano chocolate, Askinosie chocolate, Taza chocolate, Theo chocolate, and DeVries chocolate.
My passion is go to great lengths to learn how to develop the best possible flavored chocolate.
I'm not sure there needs to be any improvement. I had a chance to try Mindo Chocolate's 67% chocolate bar, which came from their 2010 summer harvest, at the Ann Arbor Homegrown Festival 2010. The chocolate was very smooth, and not bitter at all. It was the best tasting chocolate that I'd ever tasted, and I've tried many of the bars available at Zingerman's and Whole Foods. If I can source these bars for my own cupboards on a regular basis, I may never buy a different brand. The chocolate bars are also reasonably priced.
You can purchase the bars at Zingerman's Roadhouse and the cocoa powder at Zingerman's Next Door, in Ann Arbor, Michigan. Chocolate from Mindo Chocolate Makers is my new favorite chocolate and is one of the few hand crafted single-origin chocolate bars available locally.
Please check out the Mindo Chocolate Makers Web site for more information and to find the local shops using premium Mindo Chocolate in their goodies. The company's Facebook page is often updated with events such as tours and tastings. They have an event tomorrow evening, November 2 at 6:30pm, called "Chocolate Making from the Cocoa Bean" at their Dexter kitchen where you can experience the processing of chocolate from bean to bar by their chocolate maker Dan Soebbing. They have some tasting sessions coming up on Saturday, November 20 at Lone Oak Vineyards in Grass Lake, if you miss the first event.
MWP would like to thank Barbara for taking the time out of her busy day to answer our interview questions. We wish Joseph and Barbara all the best with their plans, whether they keep starting new businesses or finally retire to Mindo. Their hard work at starting this business, ensuring such a wonderful organic process, and marketing and sharing their wonderful new chocolate is very inspiring.
To show your appreciation or to let us know you'd like to see more articles on local food makers, please click on the "I heart this" button to show your love! Thank you!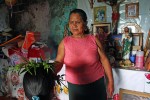 The Ann Arbor District Library is celebrating the Day of the Dead in 2010 by presenting a set of diverse artistic events around the photography exhibit "Curanderas: The Heart and Hands of Coatlicue" by Juan Javier Pescador. In the best tradition of Day of the Dead celebrations in the United States by people of Mexican descent, the AADL will feature different aspects of Mexican and Mexican American cultures. On November 1st a presentation by Juan Javier Pescador on the history and transformations of the Day of the Dead will be followed by an Aztec Dance group performance from East Lansing, led by Estrella Torrez, a professor at Michigan State University. In addition Jacqueline Moran, cultural representative of the Mexican Consulate in Detroit, will inaugurate the photography exhibit.
The exhibit will be showing October 19 – November 29, with the opening reception on November 1, at 7:00pm EST. The Ann Arbor District Library main branch is located at 343 S. Fifth Ave., in downtown Ann Arbor, Michigan. (Information quoted from press release.)
MWP will be attending this event. Please say "Hi", if you see us there!