Graphic Arts
Any original art that is rendered on a basically flat surface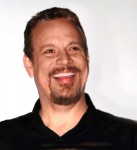 Daryl Urig is a dedicated Cincinnati-based oil painter who offers tips and unique insights into art through his blog, titled "The Adventure of an American Oil Painter". Reading his blog reveals that it's been a winning year for Daryl. However, it also reveals that only a few years ago, things were a bit more "heavy".
This summer, Daryl and his wife, Robyn, won the United States Tennis Association's 8.0 mixed doubles sectionals in Fort Wayne Indiana. They will be competing at the USTA National Finals this November in Arizona. In addition, Daryl's men's team won the state finals this year.
When he's not playing tennis, Daryl paints. He's an oil painter, and his loose strokes and bright colors offer an impressionistic feel.
Last month, Daryl's work was selected to appear in this year's "Exposed" exhibit, which opened last week, and showcases the top 100 artists from the previous year's Secret Artworks exhibit.
In addition, Daryl participated in the "Art at the Arnold" event at the 2010 Arnold Sports Festival in Columbus, Ohio. Arnold Schwarzenegger chose Daryl's painting, titled "Body Builder 2″, as his favorite piece, earning Daryl the coveted "Arnold's Choice Award".
Daryl has accomplished a lot recently, however, prior to that, he had some struggles. Sometimes life is like a 300 pound bodybuilder sitting on your chest.
All that I know is that my life has been in an upheaval since I was divorced and I can see everywhere I go that people are hurting, and all for different reasons. Life can sometimes get heavy.
Daryl surrounds himself with friends and mentors and pushes onward. He is an accomplished plein air painter, and spends a lot of time outdoors with fellow painters and his new wife, and soul mate, Robyn.
En plein air is a french term that literally means "in the open air". It consists of painting real objects in real time, using natural lighting, in the great outdoors.
Daryl's plein air works don't just consist of rural landscapes, though he does paint some beautiful and picturesque images of still life. I especially like his barns on top of grassy fields. However, Daryl also paints images of real, living people.
Finding a good model can be difficult. Understandably, sitting still long enough for someone to paint your image doesn't sound easy, and doing this outside in the elements seems even more challenging.
Daryl was painting one particular piece in his backyard garden.
It got so hot we had to bring out a fan for the model to cool her down, as well as provide her with shorter posing times like 15 minutes to pose, 10 minutes rest.
So, you shouldn't be surprised to find out that it's an art in itself just finding the right kind of person, and Daryl's blog offers some helpful tips on finding a great model.
In one of his blog entries, Daryl defines impressionist painting. He explains the techniques that he uses to create shapes and light through color, which is at the heart of impressionism. I admit that it's a distinction I never completely grasped until Daryl explained it.
Daryl's early blog entries cover some painting fundamentals, such as defining shapes through "conceived forms", and he even includes an in-depth video on the topic.
Daryl says that his most prized piece is "Dancing Light", which depicts his wife Robyn. It's a gorgeous piece that has received various awards.
At the heart of Daryl's artwork is his inspiration.
I know it sounds simple, but life inspires me. All of my experiences and how they affect me as a person. My past thoughts, my present thoughts and my future thoughts all happening at once. No matter what I paint it is painted with passion from my heart.
Daryl prides himself in being mostly self taught, even though he did take a few courses at Columbus College of Art and Design.
I feel most of the academic study will take you off course or cause you conflict that you will have to eventually throw out. Art is a personal study and expression.
For oil painters, or those just curious about art, Daryl's blog is an excellent resource. Yet, it's more than that. In addition to technical details, Daryl offers helpful and personal insights that can be applied to anything that you're passionate about, including life in general.
Daryl writes about personal challenges and overcoming them. He discusses drive, passion, and spirit. "The Adventure of an American Oil Painter" is an invaluable source of inspiration.
I was always an artist and painter from my earliest days I knew I would be an artist. It has been my life long goal and struggle. Encouraging teachers are helpful, but the self assurance must come from within and be unmovable and impenetrable to complete your task as a painter.
We can't win at everything all the time, but that's life, and life is inspiring.
Read Daryl Urig's useful, insightful, and inspiring blog "The Adventure of an American Oil Painter". To purchase his works or prints, request a private showing, or hire him for commission work and seminars, contact Daryl at his Web site DarylUrig.com. Be sure to subscribe to his blog and website to find out where he'll be appearing next, as he continues his plein air sessions.
You can also find Daryl's work in a variety of locations throughout Ohio. Daryl has two pieces hanging at the Hayley Gallery, in New Albany. You can see one of his latest works in the "Exposed" exhibit at the Artworks gallery in downtown Cincinnati, through November 28th, 2010. Two of his pieces are hanging in the collector's corner inside the gift shop of the Toledo Art Museum, where you can purchase the works.
Click on the "I heart this" button to show your appreciation for Daryl Urig and to see more similar stories in the future. Don't forget to like Made With Passion on Facebook to stay up to date on art and foods that are made with passion.
11I

This
Gallery Project has put together a wonderful multimedia exhibit, titled "What's So Funny?", where artists were challenged to submit pieces of artwork that are "humorous". The substantial exhibit showcases the works of 34 artists, many of whom are local, who answered the call. The art on display expresses humor along the spectrum of dark to joyous, and ranges from immature to intelligent.
You're likely to stand in front of at least one of the pieces, asking "What's so funny?", while your friends walk away laughing hysterically. It's obvious that not everybody cracks up at the same thing. Humor is a wonderful thing to explore.
Gallery Project, one of the few actual galleries in Ann Arbor, has a beautiful downtown space. Gloria Pritschet, gallery co-founder, says that the gallery is operating in its first year without guaranteed funding, as their primary backer had only promised funding for the first five years. They're now operating into their sixth year. The gallery hosts nine collaborative, themed exhibits a year, with themes and submission requests offered well in advance.
I attended the opening reception ceremony with Jason Wright, our researcher, and Carrie Ann Knauss, our soon to be guest blogger, was our guide. As the three of us approached the gallery, professional painters were just finishing repainting the trim on the outside of the building in a dark teal color. There were wet paint signs stuck everywhere on the windows, and several passers by remarked that it seemed like a marketing gimmick, referring to freshly painted canvases inside.
We showed up right as the ceremony started, and had a chance to talk to the gallery co-founders and directors, photographer Gloria Pritschet, and painter Rocco DePietro. They were very friendly, answered our questions in abundant detail, were interested in our impressions of the exhibit, and were appreciative of our interest in the arts. As the artists arrived, Pritschet and DePietro were very helpful at introducing us while managing to also successfully greet each guest and hold many in-depth conversations.
As we wandered from front to back, the three of us couldn't help but start a discussion about what we each found funny and not so funny. The show was obviously doing its job, and if you go, we recommend bringing your friends and discussing the pieces together. You'll learn a lot about humor and what it means to yourself and others.
The only piece that we could all agree on was an oil painting by Nathan Boyer titled "The World As Will". Actually, it wasn't the painting itself, which was quite aesthetically beautiful while evoking a dark feeling of dread, but underneath the painting was a small 13″ cathode ray tube television playing a DVD. The video was of a very animated man, which we can only assume was the artist, dressed as the type of insect like alien you might see on a children's show. His rambling was absurdly funny and he was greenscreened in front of a larger version of the painting.
I'm quite a big computer geek, so I was drawn to a piece of installation art by Anthony Fontana titled "#sculpturefail".
Using the word "fail" after a word has been a frequently used Internet meme evolved from the term "epic fail", to indicate a situation where an attempt at something has resulted in utter failure. I can imagine the artist trying to come up with the most absurd piece of modern sculpture to fit the name, finally settling on just grabbing a bunch of unsharpened pencils into a bundle, letting go, and thinking, "Art, lolz."
The piece of art makes a social statement, and a funny one, making light of both the art and Internet cultures.
While I was photographing the scuplturefail, Jason and Carrie Ann had disappeared. I found them in the back of the gallery, in the area where set designer Vince Mountain and audio engineer Frank Pahl, had put together an eclectic combination of kinetic art, light, and sound with performance by actor Malcolm Tulip.
Carrie Ann was engaged in a conversation with Tulip, or at least was being engaged by the amusingly talkative actor. Tulip was dressed in a tuxedo and wore glasses, a fez, and multiple fake handlebar mustaches. While holding a brandy glass, and in a drunken English accent that reminded me of Dudley Moore from "Arthur" but with the posh manners of Mr. Belvedere, Tulip talked the three of us up while showing us around his lovely "Automatic Bachelor Pad".
Never breaking character, Tulip told us about the wonderful inventions in his bachelor pad, giving us a drunken Englishman's interpretation of the devices and decorum. He demonstrated the "Self-Emptying Ash Tray" to us with quite a bit of amusement in his voice, which was quite catchy and we all found ourselves laughing at the show.
At one point, Tulip invited our lovely Carrie Ann to sit down and read one of his fine books, which she took him up on. I was able to snap a picture of the two of them, with Tulip reflected in the mirror.
The chap was quite chatty, which can happen when one lives alone, but we managed to evade his small talk and headed back out to the main floor of the gallery.
Jason and I stared at the remarkably carved wood sculpture of a rabbit for quite some time, but the joke was over our heads. Unfortunately we didn't notice the obvious shape of the piece of wood or consider one of the many names given to bunnies.
Just curious to see who had carved the beautiful piece, we looked at the program, at which time we saw the title. "Oh!" we exclaimed, as the punchline hit us. Jason and I found it to be quite a clever joke, and we quickly dragged Carrie Ann over to show her the sculpture, which had been carved by Todd Frahm. We told her about the piece and its title, and waited for the punchline to sink in. I think that Carrie Ann laughed more at our amusement than at the punchline. Another example of how we all find different things funny, and humor strikes us all in different ways.
In the basement was some fun art from Tim Péwé, like the piece titled "Gator Emporium", and some rather creepy art by the same artist titled "Shasta", which made me think of what a nightmare would be like if it was drawn by comic artist Mike Judge of "King of the Hill" and "Beavis and Butt-head" fame.
Before we left, we had a chance to talk to Paul Marquardt, a multi-disciplined artist with 35 years of experience, that had driven down from Kalamazoo for the opening ceremony.
The mixed media piece is constructed from a digital print on taut canvas and an electric rocker motor, and it highlights a social observation that people will use one word when they should be using the other word. Paul had a few words to say about his motivation behind the piece.
People will often use the word taunt when they meant taut. Very common. Very common mistake, and I have to say in my younger years, I did it a few times too. So it has some resonance with me, and it has resonance when i hear other people do it.
I actually had no idea that these two words were mistakenly interchanged so commonly. I don't have many conversations where either of these words is used. I do often see people misuse the word "defiantly" to mean "definitely". The piece has a motion element to it when it's plugged in, so our photo doesn't do it justice. You should check out this very smart piece for yourself, at this very fine gallery that deserves your patronage. There are a ton more pieces of fine art at this show, that we didn't have time to highlight.
Humor is a personal experience. It strikes us each in its own way, which we seem to have little control over. We might be sore about something one day, and be ready to laugh about it the next, and we might be laughing more than our friend who never shared the same experience. Even if we can't all agree on what's funny, it's more fun to disagree with smiles on our faces.
Gallery Project is located at 215 S. Fourth Ave, in downtown Ann Arbor, Michigan. The "What's So Funny" exhibit will be showing through November 28, but we recommend that you go out and see it as soon as possible because you don't want to put it off and take a chance of missing it. The gallery is open every day except Monday. Please give the gallery a call at 734-997-7012 for more information, or visit their Web site.
MWP would like to thank the gallery's directors for putting together such a wonderful and thought provoking exhibit, and for being so gracious. We'd also like to thank the artists for contributing their time and passion into this collaborative event. Please click on the "I HEART THIS" button to show your love for the great "What's So Funny?" exhibit.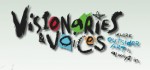 Visionaries & Voices is a locally funded program that facilitates the creation and exhibition of art by people with disabilities in the Cincinnati area. The concept seems simple enough, but their mission statement is cleverly modest. If they were NASA, it would be similar to saying, "We help get people off the ground."
The mission of Visionaries and Voices is to provide artistic and cultural opportunities for artists with disabilities, and to build an inclusive environment where all artists feel valued. We value a world in which artists with disabilities not only create and share their works of art, but also are able to learn, work, collaborate, exhibit, teach, and celebrate with other community members.
Discovery
Visionaries & Voices began over 10 years ago, when two case managers, Keith Banners and Bill Ross, from Developmental Disabilities Services made an amazing discovery. They learned that there were individuals already in the programs that, though disabled, were also talented, self-taught artists. It was true outsider art.
The lack of formal art education and instruction enabled them to create uncommon and compelling pieces of art. For example, paper was invented to write on. If you hand a sheet of clean paper to a formally educated person, he might scribe a touching verse on it. The self-learner might invent origami and create elaborate forms, using the same material.
Inspired, by 1999, Banners and Ross had helped form a small collective of disabled, outsider artists. The group built ties with the local art community. They shared exhibitions and established friendships.
Forging
In 2003, Visionaries & Voices, the official non-profit organization, was founded. Initially, they had only one studio at Essex Place, and they opened its doors to artists with disabilities. It was a place where artists could create original pieces of art, collaborate with each other, and exhibit their works.
The program continued to reach out and grow, and before long, the single studio ran out of room. Thankfully, however, FrameUSA came to the rescue in 2007 when they generously offered a large space in their Tri-County warehouse. A second studio opened its doors.
In 2008, Visionaries & Voices moved from their original Essex Place Studio into a larger space in Northside, a Cincinnati suburb. The new location, in addition to a studio, provided enough room for a gallery and administrative offices. The Northside building now serves as the V&V headquarters. Visionaries & Voices now offers both fully-staffed studios to members of the community.
Launching
The V&V services consist of four major programs. The V&V Studio Program provides the studio space for the creation of art, the materials needed, and gallery space to exhibit and sell their finished pieces.
The V&V Outreach Program extends the services to the homes of disabled individuals who are unable to utilize the studio. The outreach program also provides "emergency" service to regular studio members who can't attend the studio due to illness or other serious issues.
The V&V Next Level Program focuses on helping over twenty disabled individuals who have decided to make art their full-time career. The program encourages the artists to create and execute goals, and helps them prepare and present their works.
The V&V Same Difference program helps the artists develop an art curriculum, which the artists then teach to children in exchange for real income.
V&V Today
Ultimately, Visionaries & Voices provides open doors to disabled artists, but through the same open doorway, it allows us access to a unique, inspired world of art. Even better, if one of the many remarkable pieces speaks to you, you can honor the artist by taking the original home.
Simply put, NASA does help get astronauts off the ground, and V&V helps launch artists, but once they're up there, boy, the things they can do.
Read more about Visionaries & Voices at their official Web site. Go like their page on Facebook to show your support of the organization and stay informed about their upcoming events.
Visionaries & Voices is funded by various grants, donations, and sponsorships from businesses and individuals. In fact, you could be one of the benefactors. Read about some of the different levels of sponsorship on their Web site. I recommend that you visit the V&V online store, where you can purchase highly collectible original art and other merchandise.
Watch an inspiring 20 minute documentary about V&V, filmed and edited by local filmmaker, Christian Appleby.
Happy Hour Fundraiser at the Palomino – Thursday, October 7th, 2010
The Palomino restaurant in downtown Cincinnati is hosting a fundraiser event this Thursday, October 7th, 2010, from 5 to 8 PM.
It's just a $10 donation, with free appetizers provided by Palomino. A special piece from late V&V artist Donald Henry will be raffled off at the event. The chance to win a Henry original, alone, is worth the price of admission.
Here's a link to the full event. In case you've never been to Palomino, you might want to at least tuck in your shirt.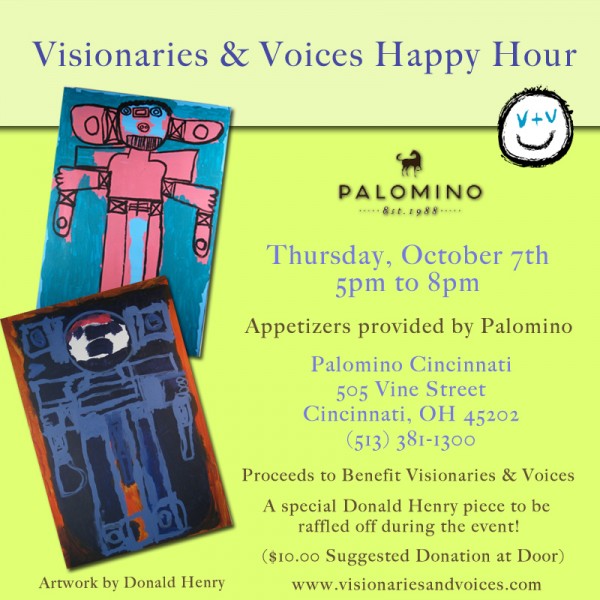 V&V at the A.R.T. Gallery – Friday, October 8th, 2010
The A.R.T. Gallery in downtown Wyoming, Ohio is presenting an exhibit of works from 21 V&V artists, who will be attending the show. The program runs from 6 to 9 PM and is hosted by gallery owner Inez Baird.
There will be wine, light hors d'oeurves, music, and great fun. I'm attending this one, since I live just up the street!
You can RSVP like I did, but they'll still let you in without, in case you're a rebel or you just don't know if you can make it until you're there. Come meet some amazing artists, or at least stop in to say hi.