Art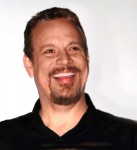 Daryl Urig is a dedicated Cincinnati-based oil painter who offers tips and unique insights into art through his blog, titled "The Adventure of an American Oil Painter". Reading his blog reveals that it's been a winning year for Daryl. However, it also reveals that only a few years ago, things were a bit more "heavy".
This summer, Daryl and his wife, Robyn, won the United States Tennis Association's 8.0 mixed doubles sectionals in Fort Wayne Indiana. They will be competing at the USTA National Finals this November in Arizona. In addition, Daryl's men's team won the state finals this year.
When he's not playing tennis, Daryl paints. He's an oil painter, and his loose strokes and bright colors offer an impressionistic feel.
Last month, Daryl's work was selected to appear in this year's "Exposed" exhibit, which opened last week, and showcases the top 100 artists from the previous year's Secret Artworks exhibit.
In addition, Daryl participated in the "Art at the Arnold" event at the 2010 Arnold Sports Festival in Columbus, Ohio. Arnold Schwarzenegger chose Daryl's painting, titled "Body Builder 2″, as his favorite piece, earning Daryl the coveted "Arnold's Choice Award".
Daryl has accomplished a lot recently, however, prior to that, he had some struggles. Sometimes life is like a 300 pound bodybuilder sitting on your chest.
All that I know is that my life has been in an upheaval since I was divorced and I can see everywhere I go that people are hurting, and all for different reasons. Life can sometimes get heavy.
Daryl surrounds himself with friends and mentors and pushes onward. He is an accomplished plein air painter, and spends a lot of time outdoors with fellow painters and his new wife, and soul mate, Robyn.
En plein air is a french term that literally means "in the open air". It consists of painting real objects in real time, using natural lighting, in the great outdoors.
Daryl's plein air works don't just consist of rural landscapes, though he does paint some beautiful and picturesque images of still life. I especially like his barns on top of grassy fields. However, Daryl also paints images of real, living people.
Finding a good model can be difficult. Understandably, sitting still long enough for someone to paint your image doesn't sound easy, and doing this outside in the elements seems even more challenging.
Daryl was painting one particular piece in his backyard garden.
It got so hot we had to bring out a fan for the model to cool her down, as well as provide her with shorter posing times like 15 minutes to pose, 10 minutes rest.
So, you shouldn't be surprised to find out that it's an art in itself just finding the right kind of person, and Daryl's blog offers some helpful tips on finding a great model.
In one of his blog entries, Daryl defines impressionist painting. He explains the techniques that he uses to create shapes and light through color, which is at the heart of impressionism. I admit that it's a distinction I never completely grasped until Daryl explained it.
Daryl's early blog entries cover some painting fundamentals, such as defining shapes through "conceived forms", and he even includes an in-depth video on the topic.
Daryl says that his most prized piece is "Dancing Light", which depicts his wife Robyn. It's a gorgeous piece that has received various awards.
At the heart of Daryl's artwork is his inspiration.
I know it sounds simple, but life inspires me. All of my experiences and how they affect me as a person. My past thoughts, my present thoughts and my future thoughts all happening at once. No matter what I paint it is painted with passion from my heart.
Daryl prides himself in being mostly self taught, even though he did take a few courses at Columbus College of Art and Design.
I feel most of the academic study will take you off course or cause you conflict that you will have to eventually throw out. Art is a personal study and expression.
For oil painters, or those just curious about art, Daryl's blog is an excellent resource. Yet, it's more than that. In addition to technical details, Daryl offers helpful and personal insights that can be applied to anything that you're passionate about, including life in general.
Daryl writes about personal challenges and overcoming them. He discusses drive, passion, and spirit. "The Adventure of an American Oil Painter" is an invaluable source of inspiration.
I was always an artist and painter from my earliest days I knew I would be an artist. It has been my life long goal and struggle. Encouraging teachers are helpful, but the self assurance must come from within and be unmovable and impenetrable to complete your task as a painter.
We can't win at everything all the time, but that's life, and life is inspiring.
Read Daryl Urig's useful, insightful, and inspiring blog "The Adventure of an American Oil Painter". To purchase his works or prints, request a private showing, or hire him for commission work and seminars, contact Daryl at his Web site DarylUrig.com. Be sure to subscribe to his blog and website to find out where he'll be appearing next, as he continues his plein air sessions.
You can also find Daryl's work in a variety of locations throughout Ohio. Daryl has two pieces hanging at the Hayley Gallery, in New Albany. You can see one of his latest works in the "Exposed" exhibit at the Artworks gallery in downtown Cincinnati, through November 28th, 2010. Two of his pieces are hanging in the collector's corner inside the gift shop of the Toledo Art Museum, where you can purchase the works.
Click on the "I heart this" button to show your appreciation for Daryl Urig and to see more similar stories in the future. Don't forget to like Made With Passion on Facebook to stay up to date on art and foods that are made with passion.
11I

This