News
Updates from Made With Passion editors and subscribers.

Paul Marquardt, a multi-talented artist that we featured in our "Whats So Funny?" article, has done the integral set design for the "Family Alter" dance performance at the beautiful WellSpring Theater in Kalamazoo Michigan.
The dance performance will be available this weekend and next, November 12, 13, 14, 18, 19, and 20.
Wellspring Theater is at 359 South Kalamazoo Mall, in Kalamazoo Michigan 49007. You can call them at 269-342-4354 for more information.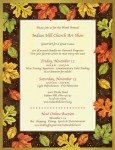 The Indian Hill Art Show is Friday, November 12 from 6:00-9:00 p.m. and Saturday, November 13 from 10:00 a.m. to 3:00 p.m. The annual event at the Indian Hill Church in Cincinnati will feature works from over 40 local artists. Works from Cincinnati oil painter Daryl Urig and art from the acclaimed Visionaries & Voices program will be available.
Works are for sale, which means that you can take home some great originals and prints. A whopping 30% of the proceeds go to the Indian Hill Church outreach programs. Get there early and buy quickly or your favorite piece might walk out the door with someone else.
Daryl Urig, nationally acclaimed oil painter, and MWP featured artist, will be debuting some of his works at the show. The Indian Hill Art Show is also sponsoring an online auction, so even if you can't make the show, don't forget to bid on these spectacular pieces of art.
Daryl's auction item is a beautiful, signed and numbered print, titled "Relax". Place your charitable bid today for your chance to win a gorgeous reproduction of an original plein air oil painting. Daryl is providing a sneak preview of his works that will be appearing at the show, located on his Web site.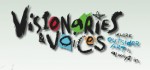 Visionaries & Voices is an outreach program in Cincinnati for artists with disabilities. The artists of Visionaries & Voices produce outstanding and highly collectible works of art. Featured V&V artists include:
Barry Davis
Rosie Petrou
Joel Whitaker
Victor Dambowsky
Kevin White
Indian Hill Art Show
Location:
Indian Hill Episcopal-Presbyterian Church
6000 Drake Road
Indian Hill, Ohio 45243
(513) 561-6805
Time:
Friday, November 12th
6:00p.m. – 9:00p.m.
Wine Tastings, Appetizers, & Complimentary Parking
$5.00 donation for adults
Saturday, November 13th
10:00a.m. – 3:00p.m.
Light Refreshments & Free Admission
Learn more about Daryl Urig and Visionaries & Voices from our featured articles.
Don't forget to like Made With Passion on Facebook and follow MWP on Twitter for future updates about food and art that are made with passion.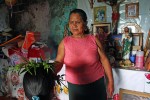 The Ann Arbor District Library is celebrating the Day of the Dead in 2010 by presenting a set of diverse artistic events around the photography exhibit "Curanderas: The Heart and Hands of Coatlicue" by Juan Javier Pescador. In the best tradition of Day of the Dead celebrations in the United States by people of Mexican descent, the AADL will feature different aspects of Mexican and Mexican American cultures. On November 1st a presentation by Juan Javier Pescador on the history and transformations of the Day of the Dead will be followed by an Aztec Dance group performance from East Lansing, led by Estrella Torrez, a professor at Michigan State University. In addition Jacqueline Moran, cultural representative of the Mexican Consulate in Detroit, will inaugurate the photography exhibit.
The exhibit will be showing October 19 – November 29, with the opening reception on November 1, at 7:00pm EST. The Ann Arbor District Library main branch is located at 343 S. Fifth Ave., in downtown Ann Arbor, Michigan. (Information quoted from press release.)
MWP will be attending this event. Please say "Hi", if you see us there!