Five Star Foodies® is a locally owned, family run business that provides gourmet vegan foods and drinks to the Cincinnati area and online. Five Star Foodies is dedicated and compassionate about food thanks to a family tradition that's been passed on from generation to generation.
Valerie Williams is the CEO of Five Star Foodies. The inspiration behind the company began over 30 years ago, when Valerie was just 14. Inspired by Dick Gregory's book, "Cookin With Mother Nature", Valerie marched into her family's kitchen and threw away all of the unhealthy foods. She then immediately declared that the family was now vegetarian. According to Valerie, her family embraced the change.
My mom, having always been an outstanding and innovative cook, had no problem continuing on and hardly missed a beat without the meat and many other ingredients I wouldn't allow.
The family developed many new recipes over the years.
In 1980, they started a vegan restaurant in Cincinnati, named Christo's and Drivaki's. It was a ground-breaking endeavor in the field of vegan cuisine. Valerie's three eldest sons practically grew up in the restaurant. Yet, unfortunately, Christo's and Drivaki's was before its time, and the restaurant closed in 1987.
Having never forgotten those days, Valerie's son Christian wanted to revive some of the award winning recipes. He helped Valerie create Five Star Foodies as a way to continue those quality, gourmet vegan foods.
Valerie is proud that she raised all five of her children vegetarian. Strict vegetarians and vegans question their food sources. They must develop a real relationship and trust between themselves, as consumers, and their food sources. Ultimately, a large number of vegetarians, and vegans, become foodies. Foodies are people who are passionate and educated about quality food and nutrition.
It is our passion to create outstanding delicious and nutritious vegan food. Our company is a business with a "conscious." This is to say we feel that throughout our daily practices, operation, and leadership we have a higher purpose that transcends profit maximization. Our focus instead is on delivering value to our stakeholders, employees, customers, suppliers and the community. We exemplify the culture of a conscious business and the acronym TACTILE (Trust, Authenticity, Caring, Transparency, Integrity, Learning and Empowerment). Tactile means something that can be touched and felt. When a person walks into a conscious business, such as ours, they can actually feel the positive energy in the air. This is what we try to create and pass on to the energy, integrity and mouth-watering deliciousness of our food.
Indeed, Valerie raised more than vegetarians. She raised five foodies. They don't just eat and cook food. They live it.
The kitchen is where the key members of our family and company feel at home and find the most joy! It's where we come together to rejuvenate and to ignite our passions through food.
Valerie's mom, Mary, always at the heart of the family business, helps out with Five Star Foodies five days a week. Valerie's father, an artist, also lends a hand when needed.
Valerie has been in the food industry for over 35 years. She has worked as a personal chef, taught cooking classes, worked in the grocery retail business, and catered. Valerie also passed the passion on to the next generation.
My son Graydon is a trained chef with a food science degree and would remind you of a mad scientist in the kitchen. He gets that look in his eye when he starts to create and develop anything to do with food.
Valerie's eldest son Mundy is a self-taught graphic artist and creates all of the company's graphics, packaging, Web site, and marketing materials.
Valerie's son Christian, her nephew Josh Goldstein, and her sister Sarah Wise help fill in the remaining spots of the company. Five Star Foodies was founded in 2007, and thanks to all of the combined talent and passion, by 2008, the family business was already a success.
Five Star Foodies offers a variety of vegan items that you can find in local stores and online. In the refrigerated section are an assortment of ciders that are made from raw, fresh ingredients. The ciders start with fresh squeezed apples from local orchards, and other raw ingredients are added for variety. The Ginger Cider is the company's most popular drink, and is also my wife's favorite. It's a tart and fruity cider with a satisfying amount of fresh, spicy, ginger. The new Veggie Cider "Green Label" is my favorite.
The Veggie Cider Green has vegetable juices added, so it's a guiltless way to consume your regular serving of vegetables. There are similar veggie cider drinks from other vendors, but I've yet to find one as enjoyable as Five Star Foodies' veggie mix. It's naturally sweet, and the fresh ginger and hint of celery adds a bit of zing. It makes for a healthy drink that's every bit as enjoyable as a carbonated soft drink, like ginger ale. The Veggie Cider Red is similar, but contains added beets. The Hibiscus Cider has more vitamin C than orange juice, but contains a lot less sugars. A swig of the Jamaican Cider will make you think you're in the Caribbean.
In the freezer section, you'll find Five Star Foodies' frozen vegan selections, like their best selling Artichoke Burger. Kids love the Sloppy Joe, and the flame roasted Gourmet Griller is great all year around. You just heat and eat, so it's easy to add these meatless alternatives to your diet.
Valerie describes her influences and inspirations.
My influences are Julia Child, Suzy Adrian from La Petite Pierre, international cuisine, exotic spices, exotic salts, kimchi, kombucha, family meals, any reason to celebrate, and my unquietable mind that is constantly composing new menus and infinite product possibilities.
Valerie is proud of all of the hard work that's been put into Five Star Foodies and the accomplishments that they've achieved.
It's easy to think of all the mistakes we've made but what's more amazing is all the things we've intuitively done right. I'm proud of our endurance (since it's been a little like being on a stair master) and our ability to hold on to our vision all the while continually finding ways to get around all the many obstacles a small business faces daily. We're thankful to have been graced with so many good people along the way, and hope that continues. So it's not a single prized accomplishment, it's everything that we've created thus far and continue to create each day. Five Star Foodies for us is a prized accomplishment!
Five Star Foodies is dedicated to providing quality and kind food. Purchasing their products supports local food providers and a family that cares.
We are a vegan company, but the most important thing to us is the quality and integrity of our ingredients. We strive to promote and provide healthy eating solutions, even if it starts with only one meal a week.
Valerie has the following words of advice for those trying to get started in the food industry.
Get ready for the ride of your life! It's been like a constant treadmill. There's so much uncertainty—endurance and courage are your only hope and best friends, but that's where all your growth lies, personal and business. I've been in the food business my whole life and there is a specialness to the relationship bonds that are created under the stress of long hours, creative energies and pushing each other to the limit.
Five Star Foodies is doing what they love, with the people they love. It's a simple formula, really, and it produces food that is truly made with passion.
You can find Five Star Foodies' delicious entrées and beverages at Whole Foods Market throughout the mid-Atlantic region, Bigg's/Remke Markets, Keller's IGA in Clifton, Clifton Natural Foods, Cincinnati Natural Foods, Park + Vine, Madison's at Findlay Market, Keegan Seafood, Coffee Emporium, Bon Bonerie, Salt of the Earth, Carl's Deli, The Loving Hut, Susan's Natural World, as well as many natural food stores throughout the Tri-County area and Washington D.C.
You can also purchase their products online, directly from the Five Star Foodies Web site. To stay in touch, like Five Star Foodies on Facebook and follow them on Twitter.
Click the "I heart this" button to show Five Star Foodies some love and to request more similar stories. To stay up to date about local foods and art that are made with passion, like Made With Passion on Facebook and follow us on Twitter.
10I

This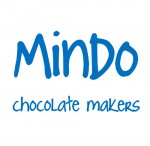 Mindo Chocolate Makers is a local company in Dexter, Michigan that hand processes the best tasting chocolate that I've tried. A family owned business that only started in 2009, Mindo is making a huge splash in the area, with several local food businesses preferring to use Mindo's single-origin chocolate due to the hard working Mindo Chocolate team.
Barbara Wilson, a busy lady who holds a master's degree in public health, was able to sneak in a few minutes to provide us with an interview. Her husband, Joe "Jose" Meza, worked his way through college at Eastern Michigan University as an auto mechanic. After earning his degree, he opened a Volvo repair shop in a garage behind his parents house in 1977. Since then, Wilson and her husband have expanded the company into a family of auto service businesses under the arborMotion brand.
In 2004, Wilson's husband decided to visit his home country of Ecuador after being away for over 40 years. On his trip, Meza had an opportunity to see a lot of the country, but he fell in love with the lush highlands on the west side of the Andes mountains in the rural area of Mindo.
On Meza's return visit to Mindo, he brought his family to show them the wonderful place where he might retire. They purchased a piece of land in Mindo in 2007, with the intention of building a winter home. Being serial entrepreneurs, the family decided to turn the home into a cafe with living space above it, named El Quetzel de Mindo, after one of the many colorful native birds of the region. When the family isn't staying there, the rooms are available for rent.
"The land is near the main square in Mindo, but far enough away from town that you only hear birds and the sound of the river flowing", Wilson said. The family now spends part of the year in Mindo and the rest in Dexter, Michigan.
Mindo Chocolate Makers got started when the cafe began selling brownies that were extremely popular. Wilson decided that the next step was to make the brownies even more delicious by using better chocolate. The husband and wife team found a small farm in Ecuador that sold cocoa beans and bought a 50 pound bag.
The first time that we made chocolate, it was the most delicious chocolate that we ever tasted.
Again, not being able to resist their entrepreneurial spirit, the couple decided that they had to share the chocolate with everyone back home, and they started a two country chocolate making business.
Mindo Chocolate Makers purchases their cocoa beans from an Ecuadorian farmer who is also a local medical doctor. Wilson and her team select only the best condition shade grown cocoa pods from Arriba Nacional cacao trees on the certified organic farm. Ensuring that the beans are extracted from the high quality pods quickly, ensures a premium chocolate that you won't find from a larger chocolate manufacturer.
The beans are fermented, dried, and ground into nibs in Ecuador. The nibs are then flown to Dexter, Michigan for further processing.
In Dexter, the nibs are ground with a stone grinder into chocolate liqueur. Some of the liqueur is separated into cocoa butter and 100% non-alkalized cocoa powder. The remaining liqueur is combined with organic evaporated cane juice and cocoa butter to make hand formed chocolate bars.
We are one of the very few chocolate makers who select the beans from the farmers, ferment, dry and roast the beans ourselves in order to follow the entire process from the moment the beans come out of the pod until they are made into chocolate bars. We make our own cocoa butter and cocoa powder. We do not add soy lecithin to our chocolate and we make our chocolate in a wheat free facility.
Wilson is mostly self taught from the Internet, books, and information gleaned from other chocolate makers, but she has also attended courses at Ecole Chocolat, a school run by master chocolatier Pam Williams.
Wilson says that she is inspired by Patric chocolate, Amano chocolate, Askinosie chocolate, Taza chocolate, Theo chocolate, and DeVries chocolate.
My passion is go to great lengths to learn how to develop the best possible flavored chocolate.
I'm not sure there needs to be any improvement. I had a chance to try Mindo Chocolate's 67% chocolate bar, which came from their 2010 summer harvest, at the Ann Arbor Homegrown Festival 2010. The chocolate was very smooth, and not bitter at all. It was the best tasting chocolate that I'd ever tasted, and I've tried many of the bars available at Zingerman's and Whole Foods. If I can source these bars for my own cupboards on a regular basis, I may never buy a different brand. The chocolate bars are also reasonably priced.
You can purchase the bars at Zingerman's Roadhouse and the cocoa powder at Zingerman's Next Door, in Ann Arbor, Michigan. Chocolate from Mindo Chocolate Makers is my new favorite chocolate and is one of the few hand crafted single-origin chocolate bars available locally.
Please check out the Mindo Chocolate Makers Web site for more information and to find the local shops using premium Mindo Chocolate in their goodies. The company's Facebook page is often updated with events such as tours and tastings. They have an event tomorrow evening, November 2 at 6:30pm, called "Chocolate Making from the Cocoa Bean" at their Dexter kitchen where you can experience the processing of chocolate from bean to bar by their chocolate maker Dan Soebbing. They have some tasting sessions coming up on Saturday, November 20 at Lone Oak Vineyards in Grass Lake, if you miss the first event.
MWP would like to thank Barbara for taking the time out of her busy day to answer our interview questions. We wish Joseph and Barbara all the best with their plans, whether they keep starting new businesses or finally retire to Mindo. Their hard work at starting this business, ensuring such a wonderful organic process, and marketing and sharing their wonderful new chocolate is very inspiring.
To show your appreciation or to let us know you'd like to see more articles on local food makers, please click on the "I heart this" button to show your love! Thank you!