Dawn Heumann is a portrait, documentary, and fine art photographer from the San Francisco and Northern California area. She is currently a graduate student, working towards her Master's in Fine Arts at the Academy of Art in San Francisco, where her latest passion sometimes puts her at odds with the police.
Many of us have done it. We're in someone else's bathroom, and as soon as the door's shut, we peek in the medicine cabinet. It's normal curiosity. However, when Dawn's in your bathroom, stealing a glimpse into that intimate, personal part of your life, you're not home. You don't even live there anymore.
Dawn grew up in Sebastopol, California, a small but charming little town, about an hour north of San Francisco. When she was young, Dawn and her two older sisters were frequently whisked away from the quiet town to all parts of the world. Her parents made their living creating travel films, an artistic endeavor that, while having a lasting impression on Dawn, was lost to her in those days.
I spent my young years chasing the morning light from Fiji to Alaska and beyond. I can hear [my father's] harsh voice shushing me to this day as he tried to capture the sweet song of the morning birds. I didn't know it then, but image making was in me from the start.
When Dawn became older, her parents were reluctant to take the girls away from school for the duration of a film. Instead, the girls stayed at home while their parents traveled. Dawn and her sisters had been taught to think for themselves, and they enjoyed copious amounts of freedom.
As teenagers, we would often spend our evenings occupying abandoned farmhouses and barns. We would steel a few bottles of wine from the back of one of our parent's cellars or a bottle of peach schnapps from their liquor cabinets, assuming they wouldn't miss it. A few blankets, a flashlight and someone with a car were all we needed. I had my first kiss on a blanket sprawled in the middle of a dirt road near a local abandoned barn. It seemed as normal of a place as any for such a moment.
Growing up, Dawn felt grounded by her country lifestyle, yet exposure to other cultures created a desire to find her place in the world. In 2003, Dawn studied Philosophy and Religion, with an emphasis in Peace and Justice, at San Fransisco State University.
My pursuit of such studies was born from a determination to grasp the hugeness of the world and the oneness of the cultures I had observed within it as a child. For I felt that if I could understand humanity, culture, religion and the anthropological and social constructs of such ideals, I could also better know myself.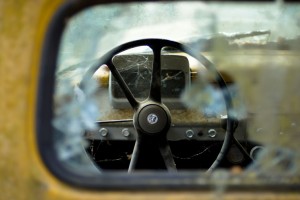 Shortly after Dawn earned her Bachelor's degree in 2007, she bought her first SLR, a Nikon D40. She left to travel the world again for two years, this time alone. She packed her camera with her.
Dawn first traveled to India, where she observed the Buddhist, Hindu, and Muslim religious cultures, all in a single country. After three months in India, she moved on to Europe, Mexico, and Africa. Photos of the Masai and other tribes in Africa, as well as candid shots taken during her long stay in India formed her first art show.
Photography is often thought of as a collaborative art form between the photographer and the world around them. To tell the story on the other side of the lens, you must first peer through it. The photographer, while reflecting the world, also reflects herself.
The lesson was immediate and invaluable, I realized that the creativity and self-expression that came from being behind the camera was a much quicker path to understanding the world and my place within it than philosophy was. The gift of those years was a form of self-expression through creativity, which lent itself not only to my own sense of freedom and expression, but also penetrated the lives of the people I photograph.
Upon her return, she enrolled in the Academy of Art, and since then, Dawn Heumann has been shooting semi-professionally. She enjoys shooting portraits and events, such as weddings.
In contrast, Dawn's thesis is a series of fine art photographs, titled "abandoned:rural", which portrays sill life subjects such as abandoned buildings and cars. Still life art depicts inanimate, commonplace objects, often in beautiful arrangements.
Inspired by the memories of the old buildings that she haunted as a child, Dawn sneaks into abandoned homes, barns, and other buildings with her camera.
Sometimes I see a building and I say to myself, "I will get into that building", and I repeat it every time I pass it, until I try, sometimes once, twice, three times until I am successful.
Once inside, like her father's documentary fieldwork, Dawn documents the lives that lived within. Once cherished places are now nearly forgotten. The stories are in the details. Dawn is captivated by the nuances, which also bring back fond moments from her past.
These sorts of locations are comforting to me. Many of them are full of intimate memories. The smells of mold and rust that come with such locations are not foreign to me.
One house that Dawn had visited as a teenager left especially vivid memories. She still remembers how the dishes had been laid on the dining room table, as if the owners were in the middle of preparing for dinner, and then suddenly were called away, never to return. She also experienced exhilarating moments there with her friends when neighborhood teenage boys pulled pranks by hiding and scaring the girls.
That house sticks in my mind so vividly to this day I cannot even express it to you. Since the beginning of my series on abandoned buildings I have tried three times now to get into that house. Each time, a neighbor or a policeman catches me; I haven't made it down that long driveway since that foggy night in high school…. I am still determined to photograph it before my thesis is finished.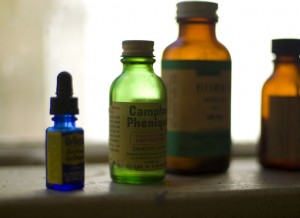 Much like the clandestine peeks into the medicine cabinet, it's the uninvited guest that gets the most compelling stories. We're careful to blame it on curiosity, but in truth, we all seek the same thing — honest and intimate relationships with those around us. We want the stories behind the facade. It's the pimple cream in the cabinet that shows us that they're just like us — flawed, embarrassed, and human.
Dawn Huemann's uninvited perspective into abandoned buildings and rural areas leaves us with a deeper connection to those around us. The photos tell stories through the things that we once cherished, and are now left abandoned. It's a look into our future as much as the past.
The couches were once soft and new, windows clean and shiny. Now, what is left is peeling wallpaper, falling boards, displaced bricks and a book or a kettle here and there. Within the decaying walls and broken windows there lies a graveyard of forgotten importance.
Ultimately, Dawn Heumann's photography thoroughly expresses her very own sentiment.
When I look at the world through a lens, I see only beauty.
Dawn continues to build up her thesis work and already has a few more locations scouted out, including an abandoned church in an actual ghost town. She's excited and promises additional photos soon.
When asked who inspires her, Dawn cited Joyce Tenneson and Annie Leibovitz as professional influences, especially Leibovitz's ability to let her subjects' personalities come through. Both Tenneson and Leibovitz are renowned for their portraits and their ability to connect with their subjects. However, Dawn says that one of her largest creative influences has been her father.
He has been nothing but encouraging of my creativity since before I could speak. He has persistently managed to create a career and a life around the work that he loves the most.
Dawn says that her biggest accomplishment has been learning the art of real film photography.
Learning how to work with film, and understanding its beauty transformed me as a photographer. Making my first fiber print in a dark room was perhaps the most prized moment I have had as a photographer. I felt in touch with the ancestors of this art form and proud of myself for taking the leap.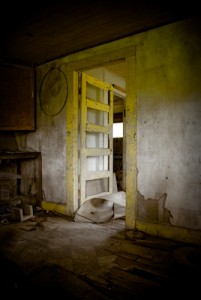 Dawn expects to graduate with her Master of Fine Arts in the spring of 2011. I have a feeling that her passion and spirit will propel Dawn and her career in whatever direction she decides to take it.
You can see more of Dawn Heumann's portrait, event, and fine art photography at her portfolio Web site. Also, check out her professional Web site, where you'll be able to hire Dawn Heumann's professional services for your portraits, weddings, or other events.
Let me know which of Dawn's photos is your favorite. Click the "I heart this" button to show Dawn some love, then go follow your passion, wherever it takes you.
For those interested in taking snapshots similar to Dawn's abandoned series, she offers a few words of advice.
I have been in all kinds of situations; from falling through the second floor of an old home to setting off motion detectors in huge warehouses, to being faced with police. Often the buildings are not safe and are not meant to be walked in. I try to use my best judgment and be safe with how far I will take my shoot in an unsafe environment.
If you get nabbed, don't call us, but do send us your photos.
56I

This