Posts tagged
Amy Tobin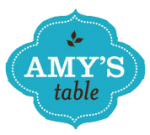 Today, Amy Tobin made s'mores on Cincinnati's Fox 19 morning news program with Rachel DesRochers' Grateful Grahams. Amy is a local, Cincinnati, food and cooking expert. Just last week, Amy talked about Grateful Grahams on the radio on Cincinnati's Q102, and we were all excited. This morning, she featured Grateful Grahams on TV during her segment on grilling out.
We reviewed Grateful Grahams over a month ago on Made With Passion, and we've been having fun watching things unfold with Rachel's young business. Congratulations to Rachel, and everyone else involved with Grateful Grahams, and thank you, Amy Tobin and Fox 19.
Go watch the video now, then go find some Grateful Grahams at a store near you or online and make your own s'mores.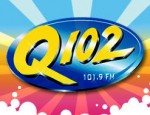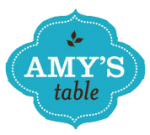 Rachel DesRochers of Grateful Grahams was featured on the Cincinnati radio program Amy's Table, hosted by Amy Tobin, and broadcast on Q102. Go listen to the interview. Also, we updated our review with new links because Grateful Grahams are now available online!