Posts tagged
Cakes by Capano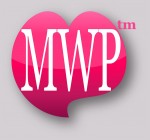 Not sure where to spend your money this year? We have some ideas. Food and art always make great holiday gifts. Support your local art and food artists that give back.
All of the artists featured on the Made With Passion website are wonderful, passionate people, and you can feel good knowing that your money goes to support them directly. Show and share your love this year by giving something that is made with passion.
Thank you to all of our featured artists. We're off to a good start, and we couldn't have done it without the contribution of the fine artists that we love.
Thank you to our first featured food artist, Yankee Doodle Deli, and their Zels gourmet pretzels, which make a wonderful stocking stuffer.
Thank you to Grateful Grahams and their soft, chewy graham crackers, which I know for certain, people will be serving at their parties and putting in stockings this year. Rachel and Marilyn, we are excited to watch your businesses grow.  Congratulations on a stellar year.
Thank you to the Unlucky Charms and their decadent Irish pub music that keeps us smiling and stomping through the Holidays.
Thank you to Jason Morgan and his wonderful blog about the self-sustaining arts, especially wine making and bee keeping. Thanks for having us out to smash apples this fall, and for that gallon of fresh apple cider that didn't last the week.
Thanks to all of our fine digital artists. Niels Maclellan was our first, with his gorgeous and inspiring surrealist art. We also featured budding abstract artist Michael Burleigh and fantasy artists Kevin B. McBriarty and Jesselee Lang. Some of our digital artists offer prints, which would make a fine addition to any home or office.
Thank you to our first photographer, Josefine Jönsson, who's fine art and eye for fashion really demonstrates her passion for her art. We were also introduced to the astounding portrait work from master photographer Edward Carlisle. Lilyana Karadjova's thought provoking and passionate works keep us engaged. Dawn Heumann's bold and sensitive eye tells us amazing, and honest stories. All of these artists have prints for sale.  Also, some of our featured photographers could create beautiful and memorable holiday photos of your family.  Josefine has a 2011 calendar coming out soon, which would make a great gift for anyone that would enjoy a little extra passion every month.
We had oil painter Daryl Urig who's amazing plein air and subtly impressionistic paintings are just brimming with color, life, and emotion. Daryl's insightful blog also teaches and inspires us. Daryl has original paintings for sale, which would look great over the fireplace or in any room of the house.
Visionaries & Voices is a community based outreach program that facilitates art among disabled artists. Original, beautiful, and highly collectible artworks from V&V artists are for sale all year in various galleries and exhibits throughout Greater Cincinnati.
Fab Ferments has some amazing, delicious, and naturally preserved foods that are easily gifted. Their gourment krauts, kimchis, and kombuchas are always well received.  I am hoping that their pineapple and grape kombucha end up in my stocking.
We love Five Star Foodies' compassion and family spirit with their vegan assortment. Why not serve up their kind, delectable items for the holidays?
If you buy milk from the store, Snowville Creamery's traditional grass fed, healthy milk should be on your table for the holiday meals. Support local, independent bakers, and consider Cakes by Capano for your holiday cakes, and try their amazing chocolate cream cheese filling. Mindo Chocolate Maker's perfect dark chocolate would be the perfect gift for the chocolate lovers in your family. You can also pick up an entire gift basket of assorted Mindo chocolates at the Ann Arbor farmer's market.
Soon, we will be featuring some more amazing, and passionate artists. Sweet Peace Bakery's vegan baked goods will satisfy your sweet tooth without breaking any hearts. HaloMiner's green-friendly fashions will keep you carbon neutral. Their fashionable, hip, and always trendy items make thoughtful gifts.
We also look forward to reading about local bee keeper and honey producer Green Toe Gardens. Locally raised honey goes great with coffee or tea.  Lone Oak Vineyard's Gamay Noir and Pioneer White wines are delicious and affordable. Share them with your friends and family during your holiday meal or as gifts.
Thank you to our local food providers and artists everywhere. We love you. Please share the love and continue supporting your local markets, food, and art communities this holiday season and all year. Shop local and celebrate with your neighbors.
Most of all, thank you to our readers, especially Amy Tobin from Amy's Table and Jose Navales from Spred the Love.
Do you know an artist whose work is made with passion? Send them our way. We'd love to share their story.
Don't forget to like Made With Passion on Facebook and follow MWP on Twitter to stay up to date on all of our featured artists .
Cakes by Capano
,
Daryl Urig
,
Dawn Huemann
,
Edward Carlile
,
Fab Ferments
,
Five Star Foodies
,
Grateful Grahams
,
Green Toe Gardens
,
HaloMiner
,
Jason Morgan
,
Jesselee Lang
,
Josefine Jönsson
,
Kevin B. McBriarty
,
Lilyana Karadjova
,
Lone Oak Vineyards
,
Michael Burleigh
,
Mindo Chocolate Makers
,
Niels Maclellan
,
Snowville Creamery
,
Sweet Peace Bakery
,
Unlucky Charms
,
Visionaries and Voices
,
Yankee Doodle Deli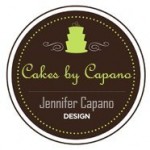 Cakes by Capano is a family run, home based business that makes delicious and gorgeous custom cakes for all occasions, including weddings and birthdays. They are Located in Fort Thomas, Kentucky, just 8 minutes from downtown Cincinnati. Cakes by Capano started when Jennifer Capano's husband, David, told her to go bake a cake.
Jennifer Capano is the owner of Cakes by Capano. She was an elementary school teacher for 9 years before realizing her dream of designing, baking, and decorating cakes.
I've always enjoyed baking. My favorite part of going to a wedding was always to see the cake and the details that the artist created. When I became engaged and went to the bridal shows, it was my favorite part of the bridal shows. I was more interested in checking out the cake designs and I wound up designing my own wedding cake.
Shortly after she was married, Jennifer told her husband about her passion. One of the best things that you can do in a marriage is to tell your spouse what you really want. Her husband heard her loud and clear and gave her a cake decorating kit for Christmas in 2002.
When David gave me my toolkit, he told me "Now here's your toolkit, go and take the classes and don't let anything hold you back."
At the time, Wilton was offering three different cake decorating courses. The following spring, Jennifer took all three. Wilton is the industry leader in the cake decorating business, and the Wilton School of Cake Decorating & Confectionary Art is internationally renowned. Wilton has literally written the book on cake decorating.
In the fall of 2003, Jennifer was challenged with her first paying gig. A friend asked Jennifer for a wedding cake. Some people turn down their first big job out of fear of failure. Some people accept and get in over their head. Jennifer, encouraged by her husband, took the job.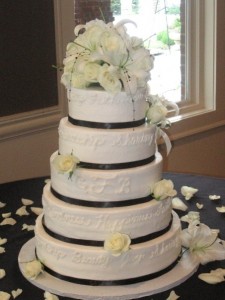 She succeeded, and the wedding cake was a huge hit.
I thought to myself, "I can do this." I realized that I could make a living off of something that I loved to do and people love what I do. My husband told me that I needed to take myself more seriously because people liked what I did, they loved it and they were willing to pay me for it… that's how Cakes by Capano was really born.
Jennifer learned early on, even when she worked with a cake decorator for her own wedding cake, that creating a cake can be a collaborative art. It's about finding out what the customer envisions and then making that vision a reality. However, sometimes the customer doesn't mind being surprised.
My Ode to Peacock cake! The client wanted a wedding shower cake, and she gave me complete creative freedom. All I knew is that the bride's theme were peacock feathers. So I had peacock feathers and a color scheme to work with… and the client's budget.

I couldn't find peacock feathers to stick in the cake so I looked for drawings or photographs of peacock feathers so that I could make intricate designs of the feathers. Using that as my inspiration, I came up with an abstract peacock feather in the colors of teal, purple and gold which covered the front and side of the cake. The client's first reaction was priceless!

She gasped and was just floored because it was exactly what she wanted and she didn't even know what she wanted. She had something in her mind's eye but couldn't tell me and I made exactly what she wanted.

She's become one of my best clients and has sent me lots of referrals. Whenever she orders a cake, she never tells me exactly what she wants, she gives me a theme or a color scheme and lets me run with it. I always custom design her cakes with my creativity and inspiration.

It's clients like her that make me love what I do so much, they allow me to be an artist, not just a craftsman.
Jennifer continuously educates herself by reading books and trade magazines. She's also a current member of ICES, the largest professional organization dedicated to her craft. Yet, Jennifer develops most of her skills through her vast experience and hard work.
Cakes by Capano gets most of their business from word of mouth. They have many repeat customers, and there's always a holiday or event around the corner that deserves a cake.
Jennifer's busy enough that she can't do it on her own.
Last year, my husband joined me full-time and we began helping one another in our businesses as full-fledged partners and that's when things **really** took off for us.
Jennifer lists her husband, David, as her biggest inspiration. She's also inspired by other skilled cake decorators.
All are unique and have their own special gift; everyone has something special to give and I find that truly amazing and inspirational.
Cakes by Capano is known for Jennifer's amazing custom icing recipe and her fabulous chocolate cream cheese filling.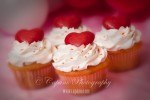 Cakes by Capano also makes cupcakes. Cupcakes are finger food, so they require less cleanup, making them ideal for your child's classroom or your next company meeting. Cupcakes are always a hit with the kids.
I asked Jennifer how she keeps her two children and David from putting their fingers in the icing, especially working out of her own kitchen.
Dave gets to lick the bowl when I'm done. Our daughter is given a cupcake and her own icing bags to decorate if she pleases. Our baby is given his own icing bag with tip on to suck on, to stay out of the rest of the icing. He's also given access to the crowns of the cake that are cut off which is open to the rest of the family as well.
Since Cakes by Capano is a family business, I asked Jennifer what the family favorites were and how the family feels about the cake business in their kitchen.
The baby loves it because mommy's icing is his favorite thing. Our daughter is my best critic, she has to critique my cakes before they go out the door, and she also likes to decorate her own cakes whenever possible, just like mommy. Jody liked the Elmo cake I made best, he's infatuated with Elmo. Thia's favorite is anything girly, the Peace Sign cake was a smash with her, and probably the wedding cake that she helped me deliver. She's also very proud and loves all of her birthday cakes because she gets to decide what birthday cake she wants every year. Dave doesn't have a favorite cake, his favorite thing is to watch me work.
Cakes by Capano knows that where there's cake, there's a celebration. Each piece of cake is served from Jennifer's home, full of wholesome, loving, devotion. Cakes by Capano understands how important your celebration is to you and your family because it's just as important to their family, and they're proud to be a part of it.
We could go on celebrating, but Jennifer has to get back to work crafting wonderful confections for her customers.
I have a three-tiered, Sweet 16 Birthday, purple, and aqua zebra print cake for Saturday.
Find Cakes by Capano online at their Web site CakesByCapano.com. Like Cakes by Capano on Facebook to stay up-to-date about their services and to see all the photos of their latest cake creations.
Telephone or email your order today. You don't have to wait for your next birthday or wedding to find an occasion—order a "Monday" cake. I'm sure that Jennifer will whip you up something amazing.
Mention Made With Passion and receive 20% off your next order from Cakes by Capano.
If you think that cake decorating might be your passion, Jennifer Capano teaches Wilton cake decorating classes at local Michaels craft stores. Get started, and feed your passion.
Click on the "I heart this" button to show Jennifer and Cakes by Capano some love, and to let us know that you'd like to see similar stories in the future.
Don't forget to like Made With Passion on Facebook and follow MWP on Twitter for future updates about food and art that are made with passion.