Posts tagged
Daryl Urig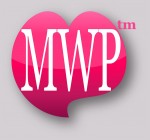 Not sure where to spend your money this year? We have some ideas. Food and art always make great holiday gifts. Support your local art and food artists that give back.
All of the artists featured on the Made With Passion website are wonderful, passionate people, and you can feel good knowing that your money goes to support them directly. Show and share your love this year by giving something that is made with passion.
Thank you to all of our featured artists. We're off to a good start, and we couldn't have done it without the contribution of the fine artists that we love.
Thank you to our first featured food artist, Yankee Doodle Deli, and their Zels gourmet pretzels, which make a wonderful stocking stuffer.
Thank you to Grateful Grahams and their soft, chewy graham crackers, which I know for certain, people will be serving at their parties and putting in stockings this year. Rachel and Marilyn, we are excited to watch your businesses grow.  Congratulations on a stellar year.
Thank you to the Unlucky Charms and their decadent Irish pub music that keeps us smiling and stomping through the Holidays.
Thank you to Jason Morgan and his wonderful blog about the self-sustaining arts, especially wine making and bee keeping. Thanks for having us out to smash apples this fall, and for that gallon of fresh apple cider that didn't last the week.
Thanks to all of our fine digital artists. Niels Maclellan was our first, with his gorgeous and inspiring surrealist art. We also featured budding abstract artist Michael Burleigh and fantasy artists Kevin B. McBriarty and Jesselee Lang. Some of our digital artists offer prints, which would make a fine addition to any home or office.
Thank you to our first photographer, Josefine Jönsson, who's fine art and eye for fashion really demonstrates her passion for her art. We were also introduced to the astounding portrait work from master photographer Edward Carlisle. Lilyana Karadjova's thought provoking and passionate works keep us engaged. Dawn Heumann's bold and sensitive eye tells us amazing, and honest stories. All of these artists have prints for sale.  Also, some of our featured photographers could create beautiful and memorable holiday photos of your family.  Josefine has a 2011 calendar coming out soon, which would make a great gift for anyone that would enjoy a little extra passion every month.
We had oil painter Daryl Urig who's amazing plein air and subtly impressionistic paintings are just brimming with color, life, and emotion. Daryl's insightful blog also teaches and inspires us. Daryl has original paintings for sale, which would look great over the fireplace or in any room of the house.
Visionaries & Voices is a community based outreach program that facilitates art among disabled artists. Original, beautiful, and highly collectible artworks from V&V artists are for sale all year in various galleries and exhibits throughout Greater Cincinnati.
Fab Ferments has some amazing, delicious, and naturally preserved foods that are easily gifted. Their gourment krauts, kimchis, and kombuchas are always well received.  I am hoping that their pineapple and grape kombucha end up in my stocking.
We love Five Star Foodies' compassion and family spirit with their vegan assortment. Why not serve up their kind, delectable items for the holidays?
If you buy milk from the store, Snowville Creamery's traditional grass fed, healthy milk should be on your table for the holiday meals. Support local, independent bakers, and consider Cakes by Capano for your holiday cakes, and try their amazing chocolate cream cheese filling. Mindo Chocolate Maker's perfect dark chocolate would be the perfect gift for the chocolate lovers in your family. You can also pick up an entire gift basket of assorted Mindo chocolates at the Ann Arbor farmer's market.
Soon, we will be featuring some more amazing, and passionate artists. Sweet Peace Bakery's vegan baked goods will satisfy your sweet tooth without breaking any hearts. HaloMiner's green-friendly fashions will keep you carbon neutral. Their fashionable, hip, and always trendy items make thoughtful gifts.
We also look forward to reading about local bee keeper and honey producer Green Toe Gardens. Locally raised honey goes great with coffee or tea.  Lone Oak Vineyard's Gamay Noir and Pioneer White wines are delicious and affordable. Share them with your friends and family during your holiday meal or as gifts.
Thank you to our local food providers and artists everywhere. We love you. Please share the love and continue supporting your local markets, food, and art communities this holiday season and all year. Shop local and celebrate with your neighbors.
Most of all, thank you to our readers, especially Amy Tobin from Amy's Table and Jose Navales from Spred the Love.
Do you know an artist whose work is made with passion? Send them our way. We'd love to share their story.
Don't forget to like Made With Passion on Facebook and follow MWP on Twitter to stay up to date on all of our featured artists .
Cakes by Capano
,
Daryl Urig
,
Dawn Huemann
,
Edward Carlile
,
Fab Ferments
,
Five Star Foodies
,
Grateful Grahams
,
Green Toe Gardens
,
HaloMiner
,
Jason Morgan
,
Jesselee Lang
,
Josefine Jönsson
,
Kevin B. McBriarty
,
Lilyana Karadjova
,
Lone Oak Vineyards
,
Michael Burleigh
,
Mindo Chocolate Makers
,
Niels Maclellan
,
Snowville Creamery
,
Sweet Peace Bakery
,
Unlucky Charms
,
Visionaries and Voices
,
Yankee Doodle Deli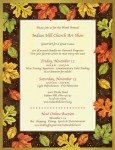 The Indian Hill Art Show is Friday, November 12 from 6:00-9:00 p.m. and Saturday, November 13 from 10:00 a.m. to 3:00 p.m. The annual event at the Indian Hill Church in Cincinnati will feature works from over 40 local artists. Works from Cincinnati oil painter Daryl Urig and art from the acclaimed Visionaries & Voices program will be available.
Works are for sale, which means that you can take home some great originals and prints. A whopping 30% of the proceeds go to the Indian Hill Church outreach programs. Get there early and buy quickly or your favorite piece might walk out the door with someone else.
Daryl Urig, nationally acclaimed oil painter, and MWP featured artist, will be debuting some of his works at the show. The Indian Hill Art Show is also sponsoring an online auction, so even if you can't make the show, don't forget to bid on these spectacular pieces of art.
Daryl's auction item is a beautiful, signed and numbered print, titled "Relax". Place your charitable bid today for your chance to win a gorgeous reproduction of an original plein air oil painting. Daryl is providing a sneak preview of his works that will be appearing at the show, located on his Web site.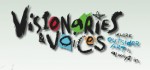 Visionaries & Voices is an outreach program in Cincinnati for artists with disabilities. The artists of Visionaries & Voices produce outstanding and highly collectible works of art. Featured V&V artists include:
Barry Davis
Rosie Petrou
Joel Whitaker
Victor Dambowsky
Kevin White
Indian Hill Art Show
Location:
Indian Hill Episcopal-Presbyterian Church
6000 Drake Road
Indian Hill, Ohio 45243
(513) 561-6805
Time:
Friday, November 12th
6:00p.m. – 9:00p.m.
Wine Tastings, Appetizers, & Complimentary Parking
$5.00 donation for adults
Saturday, November 13th
10:00a.m. – 3:00p.m.
Light Refreshments & Free Admission
Learn more about Daryl Urig and Visionaries & Voices from our featured articles.
Don't forget to like Made With Passion on Facebook and follow MWP on Twitter for future updates about food and art that are made with passion.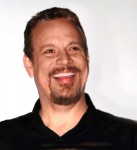 Daryl Urig is a dedicated Cincinnati-based oil painter who offers tips and unique insights into art through his blog, titled "The Adventure of an American Oil Painter". Reading his blog reveals that it's been a winning year for Daryl. However, it also reveals that only a few years ago, things were a bit more "heavy".
This summer, Daryl and his wife, Robyn, won the United States Tennis Association's 8.0 mixed doubles sectionals in Fort Wayne Indiana. They will be competing at the USTA National Finals this November in Arizona. In addition, Daryl's men's team won the state finals this year.
When he's not playing tennis, Daryl paints. He's an oil painter, and his loose strokes and bright colors offer an impressionistic feel.
Last month, Daryl's work was selected to appear in this year's "Exposed" exhibit, which opened last week, and showcases the top 100 artists from the previous year's Secret Artworks exhibit.
In addition, Daryl participated in the "Art at the Arnold" event at the 2010 Arnold Sports Festival in Columbus, Ohio. Arnold Schwarzenegger chose Daryl's painting, titled "Body Builder 2″, as his favorite piece, earning Daryl the coveted "Arnold's Choice Award".
Daryl has accomplished a lot recently, however, prior to that, he had some struggles. Sometimes life is like a 300 pound bodybuilder sitting on your chest.
All that I know is that my life has been in an upheaval since I was divorced and I can see everywhere I go that people are hurting, and all for different reasons. Life can sometimes get heavy.
Daryl surrounds himself with friends and mentors and pushes onward. He is an accomplished plein air painter, and spends a lot of time outdoors with fellow painters and his new wife, and soul mate, Robyn.
En plein air is a french term that literally means "in the open air". It consists of painting real objects in real time, using natural lighting, in the great outdoors.
Daryl's plein air works don't just consist of rural landscapes, though he does paint some beautiful and picturesque images of still life. I especially like his barns on top of grassy fields. However, Daryl also paints images of real, living people.
Finding a good model can be difficult. Understandably, sitting still long enough for someone to paint your image doesn't sound easy, and doing this outside in the elements seems even more challenging.
Daryl was painting one particular piece in his backyard garden.
It got so hot we had to bring out a fan for the model to cool her down, as well as provide her with shorter posing times like 15 minutes to pose, 10 minutes rest.
So, you shouldn't be surprised to find out that it's an art in itself just finding the right kind of person, and Daryl's blog offers some helpful tips on finding a great model.
In one of his blog entries, Daryl defines impressionist painting. He explains the techniques that he uses to create shapes and light through color, which is at the heart of impressionism. I admit that it's a distinction I never completely grasped until Daryl explained it.
Daryl's early blog entries cover some painting fundamentals, such as defining shapes through "conceived forms", and he even includes an in-depth video on the topic.
Daryl says that his most prized piece is "Dancing Light", which depicts his wife Robyn. It's a gorgeous piece that has received various awards.
At the heart of Daryl's artwork is his inspiration.
I know it sounds simple, but life inspires me. All of my experiences and how they affect me as a person. My past thoughts, my present thoughts and my future thoughts all happening at once. No matter what I paint it is painted with passion from my heart.
Daryl prides himself in being mostly self taught, even though he did take a few courses at Columbus College of Art and Design.
I feel most of the academic study will take you off course or cause you conflict that you will have to eventually throw out. Art is a personal study and expression.
For oil painters, or those just curious about art, Daryl's blog is an excellent resource. Yet, it's more than that. In addition to technical details, Daryl offers helpful and personal insights that can be applied to anything that you're passionate about, including life in general.
Daryl writes about personal challenges and overcoming them. He discusses drive, passion, and spirit. "The Adventure of an American Oil Painter" is an invaluable source of inspiration.
I was always an artist and painter from my earliest days I knew I would be an artist. It has been my life long goal and struggle. Encouraging teachers are helpful, but the self assurance must come from within and be unmovable and impenetrable to complete your task as a painter.
We can't win at everything all the time, but that's life, and life is inspiring.
Read Daryl Urig's useful, insightful, and inspiring blog "The Adventure of an American Oil Painter". To purchase his works or prints, request a private showing, or hire him for commission work and seminars, contact Daryl at his Web site DarylUrig.com. Be sure to subscribe to his blog and website to find out where he'll be appearing next, as he continues his plein air sessions.
You can also find Daryl's work in a variety of locations throughout Ohio. Daryl has two pieces hanging at the Hayley Gallery, in New Albany. You can see one of his latest works in the "Exposed" exhibit at the Artworks gallery in downtown Cincinnati, through November 28th, 2010. Two of his pieces are hanging in the collector's corner inside the gift shop of the Toledo Art Museum, where you can purchase the works.
Click on the "I heart this" button to show your appreciation for Daryl Urig and to see more similar stories in the future. Don't forget to like Made With Passion on Facebook to stay up to date on art and foods that are made with passion.
11I

This