Posts tagged
Josefine Jönsson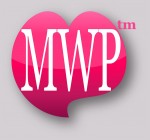 Not sure where to spend your money this year? We have some ideas. Food and art always make great holiday gifts. Support your local art and food artists that give back.
All of the artists featured on the Made With Passion website are wonderful, passionate people, and you can feel good knowing that your money goes to support them directly. Show and share your love this year by giving something that is made with passion.
Thank you to all of our featured artists. We're off to a good start, and we couldn't have done it without the contribution of the fine artists that we love.
Thank you to our first featured food artist, Yankee Doodle Deli, and their Zels gourmet pretzels, which make a wonderful stocking stuffer.
Thank you to Grateful Grahams and their soft, chewy graham crackers, which I know for certain, people will be serving at their parties and putting in stockings this year. Rachel and Marilyn, we are excited to watch your businesses grow.  Congratulations on a stellar year.
Thank you to the Unlucky Charms and their decadent Irish pub music that keeps us smiling and stomping through the Holidays.
Thank you to Jason Morgan and his wonderful blog about the self-sustaining arts, especially wine making and bee keeping. Thanks for having us out to smash apples this fall, and for that gallon of fresh apple cider that didn't last the week.
Thanks to all of our fine digital artists. Niels Maclellan was our first, with his gorgeous and inspiring surrealist art. We also featured budding abstract artist Michael Burleigh and fantasy artists Kevin B. McBriarty and Jesselee Lang. Some of our digital artists offer prints, which would make a fine addition to any home or office.
Thank you to our first photographer, Josefine Jönsson, who's fine art and eye for fashion really demonstrates her passion for her art. We were also introduced to the astounding portrait work from master photographer Edward Carlisle. Lilyana Karadjova's thought provoking and passionate works keep us engaged. Dawn Heumann's bold and sensitive eye tells us amazing, and honest stories. All of these artists have prints for sale.  Also, some of our featured photographers could create beautiful and memorable holiday photos of your family.  Josefine has a 2011 calendar coming out soon, which would make a great gift for anyone that would enjoy a little extra passion every month.
We had oil painter Daryl Urig who's amazing plein air and subtly impressionistic paintings are just brimming with color, life, and emotion. Daryl's insightful blog also teaches and inspires us. Daryl has original paintings for sale, which would look great over the fireplace or in any room of the house.
Visionaries & Voices is a community based outreach program that facilitates art among disabled artists. Original, beautiful, and highly collectible artworks from V&V artists are for sale all year in various galleries and exhibits throughout Greater Cincinnati.
Fab Ferments has some amazing, delicious, and naturally preserved foods that are easily gifted. Their gourment krauts, kimchis, and kombuchas are always well received.  I am hoping that their pineapple and grape kombucha end up in my stocking.
We love Five Star Foodies' compassion and family spirit with their vegan assortment. Why not serve up their kind, delectable items for the holidays?
If you buy milk from the store, Snowville Creamery's traditional grass fed, healthy milk should be on your table for the holiday meals. Support local, independent bakers, and consider Cakes by Capano for your holiday cakes, and try their amazing chocolate cream cheese filling. Mindo Chocolate Maker's perfect dark chocolate would be the perfect gift for the chocolate lovers in your family. You can also pick up an entire gift basket of assorted Mindo chocolates at the Ann Arbor farmer's market.
Soon, we will be featuring some more amazing, and passionate artists. Sweet Peace Bakery's vegan baked goods will satisfy your sweet tooth without breaking any hearts. HaloMiner's green-friendly fashions will keep you carbon neutral. Their fashionable, hip, and always trendy items make thoughtful gifts.
We also look forward to reading about local bee keeper and honey producer Green Toe Gardens. Locally raised honey goes great with coffee or tea.  Lone Oak Vineyard's Gamay Noir and Pioneer White wines are delicious and affordable. Share them with your friends and family during your holiday meal or as gifts.
Thank you to our local food providers and artists everywhere. We love you. Please share the love and continue supporting your local markets, food, and art communities this holiday season and all year. Shop local and celebrate with your neighbors.
Most of all, thank you to our readers, especially Amy Tobin from Amy's Table and Jose Navales from Spred the Love.
Do you know an artist whose work is made with passion? Send them our way. We'd love to share their story.
Don't forget to like Made With Passion on Facebook and follow MWP on Twitter to stay up to date on all of our featured artists .
Cakes by Capano
,
Daryl Urig
,
Dawn Huemann
,
Edward Carlile
,
Fab Ferments
,
Five Star Foodies
,
Grateful Grahams
,
Green Toe Gardens
,
HaloMiner
,
Jason Morgan
,
Jesselee Lang
,
Josefine Jönsson
,
Kevin B. McBriarty
,
Lilyana Karadjova
,
Lone Oak Vineyards
,
Michael Burleigh
,
Mindo Chocolate Makers
,
Niels Maclellan
,
Snowville Creamery
,
Sweet Peace Bakery
,
Unlucky Charms
,
Visionaries and Voices
,
Yankee Doodle Deli

Kismet Magazine is a free, strictly online (read green), fashion, art, and music magazine with a discerning eye and ear. This month's issue of Kismet magazine includes a feature spread photographed by Josefine Jönsson.
Josefine is a budding fashion and fine art photographer that was featured on MWP earlier this week. Check out Josephine Jönsson's six-page spread, titled "Careless Wonder" (page 89).
Click over to Josefine's Web site to view her portfolio or get in touch with her.
Josefine Jönsson is an experimental art photographer from Malmö, Sweden. She is currently pursuing her dream by studying fashion photography at the prestigious Gamleby school of photography. Josefine's growing portfolio reveals a stark and extraordinary view into the body and soul of her subjects and herself.
Jönsson grew up in Malmö, a metropolitan area in southern Sweden, where she had been primarily a self taught photographer. She began expressing herself through the lens in 2006, when she attempted to capture the beauty of a field of golden flowers.
I asked my friend Harriet if she could model for me amongst the flowers. Ever since that photo shoot I have had a love for photography.
Now, Jönsson lives much of the year in Gamleby, a small picturesque town along the eastern edge of Sweden, where she is studying commercial and editorial photography, economics, and business at Fotoskolan Gamleby. The Gamleby photography school has a tough application process and only accepts the most talented ten percent of those that apply, yet an amazing ninety percent of the school's graduates go on to become commercial photographers.
I think it is quite hard to become a professional photographer, mostly because it feels that you have to fit a special genre, usually commercial, to be at the top.
We asked Jönsson what she liked about doing portrait work, what inspired her about human subjects, and if she thought it might be a segue into doing a specific type of commercial work. "I like to capture [people's] emotions on film," she said. "I also like how their appearance can change from time to time and how honest they can be in front of a lens." She hopes to transition into doing fashion photography, while holding onto her own unique style.
I don't think that Josefine will have a problem finding her niche in fashion photography. Josefine Jönsson is a brilliant experimental portrait photographer whose artistic use of light, color, and soft focus reminds me a lot of famous American portrait photographer Annie Leibovitz, of Rolling Stone and Vanity Fair fame. The powerful but graceful poses and dreamy subject material are reminiscent of the classic American photographer Anne Brigman, and the more contemporary underwater photos of Howard Schatz. Her intense dream-like images and wonderfully imagined scenes invoke many emotions, from wonder and serenity, to pain, loneliness, and humility.
Jönsson says that her art isn't inspired by a specific artist, but by many artists, both famous and not, as well as nature, her dreams, her thoughts, and her feelings.
I was amazed at how Jönsson managed such dramatic but gorgeous lighting, so I had to ask if it was purely natural.
I have always had a love for natural light, mostly because it's very soft and that it fits my dreams and stories the best. I like to experiment in a studio as well, but mostly the natural light works best for my photography.
If you've never tried to take self portraits, you may not know how difficult it is to frame the picture, and to get a proper focus  and exposure without being behind the camera. Yet, some of Jönsson's self portraits are some of her best pieces, because she's able to be the most creative.
I use a Canon 5D camera and my favourite lens is my 50 mm 1.4. However, there aren't much difference between my self-portraits and portraits I take of models. My self-portraits are very spontaneous though, so whenever I feel I need to photograph something, it's nice to just bring my camera and go outdoors to take photos without thinking I have to find a model, make up artist or days that will fit their schedule as well as mine.
We asked Jönsson if it was a struggle to get ideas from her mind into the lens.
Sometimes I can wake up in the morning and have an idea I want to capture immediately, but other times it can go weeks before I come up with a new idea. It's really what mood I am in, if I am inspired or if I am very busy. My days are always filled with photos, as I love being inspired by other photographers.
Of her work so far, Jönsson is the most proud of her piece titled "Ida". She enjoyed collaborating with a great team which included a beautiful model and hair and makeup artist. The new piece shows where she's going with her commercial work and how her style is progressing, yet still holding onto that unique, dark and graceful eye that she has developed on her own. That wonderful photographer's point of view that she has into everyone's soul.
You can check out more of the wonderful photography of Josefine Jönsson on her official Web site, at her page on deviantART, or on her photoblog.
MWP would to thank Josefine for sharing her inspiring story and passionate photography with us, and we wish her all the best at becoming a commercial success and continuing to develop her edgy and thought provoking style.
Please let me know which of Josefine's pieces is your favorite, and I'm sure that Josefine would appreciate it if you would click on the "I heart this" button to show your love.
10I

This