Posts tagged
Kevin B. McBriarty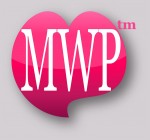 Not sure where to spend your money this year? We have some ideas. Food and art always make great holiday gifts. Support your local art and food artists that give back.
All of the artists featured on the Made With Passion website are wonderful, passionate people, and you can feel good knowing that your money goes to support them directly. Show and share your love this year by giving something that is made with passion.
Thank you to all of our featured artists. We're off to a good start, and we couldn't have done it without the contribution of the fine artists that we love.
Thank you to our first featured food artist, Yankee Doodle Deli, and their Zels gourmet pretzels, which make a wonderful stocking stuffer.
Thank you to Grateful Grahams and their soft, chewy graham crackers, which I know for certain, people will be serving at their parties and putting in stockings this year. Rachel and Marilyn, we are excited to watch your businesses grow.  Congratulations on a stellar year.
Thank you to the Unlucky Charms and their decadent Irish pub music that keeps us smiling and stomping through the Holidays.
Thank you to Jason Morgan and his wonderful blog about the self-sustaining arts, especially wine making and bee keeping. Thanks for having us out to smash apples this fall, and for that gallon of fresh apple cider that didn't last the week.
Thanks to all of our fine digital artists. Niels Maclellan was our first, with his gorgeous and inspiring surrealist art. We also featured budding abstract artist Michael Burleigh and fantasy artists Kevin B. McBriarty and Jesselee Lang. Some of our digital artists offer prints, which would make a fine addition to any home or office.
Thank you to our first photographer, Josefine Jönsson, who's fine art and eye for fashion really demonstrates her passion for her art. We were also introduced to the astounding portrait work from master photographer Edward Carlisle. Lilyana Karadjova's thought provoking and passionate works keep us engaged. Dawn Heumann's bold and sensitive eye tells us amazing, and honest stories. All of these artists have prints for sale.  Also, some of our featured photographers could create beautiful and memorable holiday photos of your family.  Josefine has a 2011 calendar coming out soon, which would make a great gift for anyone that would enjoy a little extra passion every month.
We had oil painter Daryl Urig who's amazing plein air and subtly impressionistic paintings are just brimming with color, life, and emotion. Daryl's insightful blog also teaches and inspires us. Daryl has original paintings for sale, which would look great over the fireplace or in any room of the house.
Visionaries & Voices is a community based outreach program that facilitates art among disabled artists. Original, beautiful, and highly collectible artworks from V&V artists are for sale all year in various galleries and exhibits throughout Greater Cincinnati.
Fab Ferments has some amazing, delicious, and naturally preserved foods that are easily gifted. Their gourment krauts, kimchis, and kombuchas are always well received.  I am hoping that their pineapple and grape kombucha end up in my stocking.
We love Five Star Foodies' compassion and family spirit with their vegan assortment. Why not serve up their kind, delectable items for the holidays?
If you buy milk from the store, Snowville Creamery's traditional grass fed, healthy milk should be on your table for the holiday meals. Support local, independent bakers, and consider Cakes by Capano for your holiday cakes, and try their amazing chocolate cream cheese filling. Mindo Chocolate Maker's perfect dark chocolate would be the perfect gift for the chocolate lovers in your family. You can also pick up an entire gift basket of assorted Mindo chocolates at the Ann Arbor farmer's market.
Soon, we will be featuring some more amazing, and passionate artists. Sweet Peace Bakery's vegan baked goods will satisfy your sweet tooth without breaking any hearts. HaloMiner's green-friendly fashions will keep you carbon neutral. Their fashionable, hip, and always trendy items make thoughtful gifts.
We also look forward to reading about local bee keeper and honey producer Green Toe Gardens. Locally raised honey goes great with coffee or tea.  Lone Oak Vineyard's Gamay Noir and Pioneer White wines are delicious and affordable. Share them with your friends and family during your holiday meal or as gifts.
Thank you to our local food providers and artists everywhere. We love you. Please share the love and continue supporting your local markets, food, and art communities this holiday season and all year. Shop local and celebrate with your neighbors.
Most of all, thank you to our readers, especially Amy Tobin from Amy's Table and Jose Navales from Spred the Love.
Do you know an artist whose work is made with passion? Send them our way. We'd love to share their story.
Don't forget to like Made With Passion on Facebook and follow MWP on Twitter to stay up to date on all of our featured artists .
Cakes by Capano
,
Daryl Urig
,
Dawn Huemann
,
Edward Carlile
,
Fab Ferments
,
Five Star Foodies
,
Grateful Grahams
,
Green Toe Gardens
,
HaloMiner
,
Jason Morgan
,
Jesselee Lang
,
Josefine Jönsson
,
Kevin B. McBriarty
,
Lilyana Karadjova
,
Lone Oak Vineyards
,
Michael Burleigh
,
Mindo Chocolate Makers
,
Niels Maclellan
,
Snowville Creamery
,
Sweet Peace Bakery
,
Unlucky Charms
,
Visionaries and Voices
,
Yankee Doodle Deli

Kevin B. McBriarty is a hard working Chicago artist and illustrator that has established a small but high quality portfolio of fantasy art. A lifelong artist, McBriarty had been fighting a recent bout of unemployment.
McBriarty has been doodling and drawing for as long as he can remember. While in his third year of primary school, McBriarty was fortunate when his parents decided to enroll him in private art lessons on the weekends. While all of the other neighborhood kids were outside playing or watching cartoons, young McBriarty was peddling his bicycle across town to attend art lessons.
At the time, I was torn because I hated having to get up early and bike for miles, but when I got there it was a different story.
McBriarty's lessons were held at the home of the local high school art instructor, where he says that he learned more than he could have ever imagined. He did everything from watercolors to color pencil drawings and weaving on a loom that he had made. While in high school, McBriarty enrolled in every art course that he could, including attending classes that his private art instructor was teaching. In order to keep his education moving forward, McBriarty was given special projects that allowed him to utilize the additional training that he had gained over the rest of the high school class.
Acrylics were always the medium I liked the most because of their flexibility and the range of mediums they can be mixed with.
McBriarty was awarded an art scholarship to a local community college where he attended his first college level graphic arts course, which unfortunately didn't keep him challenged. His art fell by the wayside, and although he kept his art supplies at the ready, he didn't use them with any regularity. He began working at an arts and crafts store as a picture framer and moved up to become a store manager.
During the 90′s the art supply store industry in the Chicago land area was in flux while companies were consolidating, and McBriarty was in the middle of it all. Every couple of years he was working for a different company.
I gained a ton of material knowledge and was lucky enough to be able to use new products and had an endless supply of materials, when I did any art at all.
Later, McBriarty transitioned to being an operations manager at a picture framing company right around the time he got married. Eventually the online framing company was sold and closed, but he landed on his feet as a warehouse manager and director of fulfillment at a local start-up. While all these changes were happening, he got the itch to create art again, but this time he needed some inspiration.
He looked through his collection of magazine reference pictures and struggled to find the inspiration he needed. When he looked online for human figure reference material, he discovered the software product called Poser.
Initially I found Poser with a simple representation of a Wooden Mannequin, then the further I looked I found I could create complete pieces with various different software. At first it was very intimidating and a little confusing, but after some time and patience I found I really enjoyed what I could create using my PC. After a year or so I ended up selling most of my traditional art supplies and am really concentrating on learning as much as I have time to about using these new tools.
McBriarty still enjoys sketching out his ideas in the traditional way and then creating the final digital art piece with his computer. By switching to digital art, McBriarty has been able to recover the hours of setup time involved in traditional mediums and he doesn't have to store tons of art supplies like brushes, easels, canvases, paints, and cleaners, which he says was becoming overwhelming.
The biggest advantage for me is the lack of clean up I have to do after working on a piece. No brushes to clean, no pallets to wipe down, and let's face it finding good art supply stores these days is getting harder and harder. The nearest "good" artist supply store is over 40 miles from my home, but CG supply "stores" are a few clicks away. On top of all, CG art gives me far more flexibility and creativity. Say I am working on an idea but the point of view isn't right, all I do is change the camera angle and re-render. With traditional mediums I would have to scrape it away, erase it, or start over.
Kevin B. McBriarty would be best described as an artistic illustrator of fantasy art. His powerful works are exercised with excellent technique but focus more on the composition and story than the medium or expression of style. As a digital illustrator with an advanced background in traditional art and picture framing, McBriarty has an excellent eye for exactly the right "camera angle" as he calls it. In his work titled, "Fallen", I can imagine an entire story there reminds me of times of sorrow in my life.
McBriarty's fantasy illustrations are influenced by the work of well known American science fiction and fantasy illustrator Michael Whelan and the famous international fantasy illustration duo Boris Vallejo and Julie Bell. MacBriarty says that his inspiration comes from life, family, and even commercials, as well as other artists in the CG community like Stefan Morrell and "too many others to mention".
When I create a piece I strive to do more than just paint a pretty picture or render a beautiful maiden or warrior. I like for my art to evoke a story, one that the viewer creates in their mind. I have an idea of what I want to portray but it is up to the viewer to create the "story" leading up to the image I create.
McBriarty is reaching that goal quite exceptionally. His fine illustrations inspire and tell epic stories that any viewer can identify with as they encounter dramatic and amazing times in their own lives. His artistic talent shows off in his brilliant use of light, shadow, texture, his moody color pallet and his intriguing perspectives.
Although he's recently had a long period of unemployment, we're glad to hear that McBriarty is back to work. We hope that more hard working Americans can find the same success. You can find more of McBriarty's art on his Artzone gallery, or at Renderosity. You can also find him on Facebook.
MWP would like to thank Kevin for contributing his story and artwork and allowing us to interview him, and we wish him all the best in his new job.
Please let me know which of Kevin's pieces is your favorite, and be sure to click on the "I heart this" button to show your love!
18I

This