Posts tagged
Mindo Chocolate Makers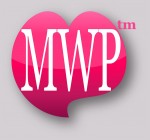 Not sure where to spend your money this year? We have some ideas. Food and art always make great holiday gifts. Support your local art and food artists that give back.
All of the artists featured on the Made With Passion website are wonderful, passionate people, and you can feel good knowing that your money goes to support them directly. Show and share your love this year by giving something that is made with passion.
Thank you to all of our featured artists. We're off to a good start, and we couldn't have done it without the contribution of the fine artists that we love.
Thank you to our first featured food artist, Yankee Doodle Deli, and their Zels gourmet pretzels, which make a wonderful stocking stuffer.
Thank you to Grateful Grahams and their soft, chewy graham crackers, which I know for certain, people will be serving at their parties and putting in stockings this year. Rachel and Marilyn, we are excited to watch your businesses grow.  Congratulations on a stellar year.
Thank you to the Unlucky Charms and their decadent Irish pub music that keeps us smiling and stomping through the Holidays.
Thank you to Jason Morgan and his wonderful blog about the self-sustaining arts, especially wine making and bee keeping. Thanks for having us out to smash apples this fall, and for that gallon of fresh apple cider that didn't last the week.
Thanks to all of our fine digital artists. Niels Maclellan was our first, with his gorgeous and inspiring surrealist art. We also featured budding abstract artist Michael Burleigh and fantasy artists Kevin B. McBriarty and Jesselee Lang. Some of our digital artists offer prints, which would make a fine addition to any home or office.
Thank you to our first photographer, Josefine Jönsson, who's fine art and eye for fashion really demonstrates her passion for her art. We were also introduced to the astounding portrait work from master photographer Edward Carlisle. Lilyana Karadjova's thought provoking and passionate works keep us engaged. Dawn Heumann's bold and sensitive eye tells us amazing, and honest stories. All of these artists have prints for sale.  Also, some of our featured photographers could create beautiful and memorable holiday photos of your family.  Josefine has a 2011 calendar coming out soon, which would make a great gift for anyone that would enjoy a little extra passion every month.
We had oil painter Daryl Urig who's amazing plein air and subtly impressionistic paintings are just brimming with color, life, and emotion. Daryl's insightful blog also teaches and inspires us. Daryl has original paintings for sale, which would look great over the fireplace or in any room of the house.
Visionaries & Voices is a community based outreach program that facilitates art among disabled artists. Original, beautiful, and highly collectible artworks from V&V artists are for sale all year in various galleries and exhibits throughout Greater Cincinnati.
Fab Ferments has some amazing, delicious, and naturally preserved foods that are easily gifted. Their gourment krauts, kimchis, and kombuchas are always well received.  I am hoping that their pineapple and grape kombucha end up in my stocking.
We love Five Star Foodies' compassion and family spirit with their vegan assortment. Why not serve up their kind, delectable items for the holidays?
If you buy milk from the store, Snowville Creamery's traditional grass fed, healthy milk should be on your table for the holiday meals. Support local, independent bakers, and consider Cakes by Capano for your holiday cakes, and try their amazing chocolate cream cheese filling. Mindo Chocolate Maker's perfect dark chocolate would be the perfect gift for the chocolate lovers in your family. You can also pick up an entire gift basket of assorted Mindo chocolates at the Ann Arbor farmer's market.
Soon, we will be featuring some more amazing, and passionate artists. Sweet Peace Bakery's vegan baked goods will satisfy your sweet tooth without breaking any hearts. HaloMiner's green-friendly fashions will keep you carbon neutral. Their fashionable, hip, and always trendy items make thoughtful gifts.
We also look forward to reading about local bee keeper and honey producer Green Toe Gardens. Locally raised honey goes great with coffee or tea.  Lone Oak Vineyard's Gamay Noir and Pioneer White wines are delicious and affordable. Share them with your friends and family during your holiday meal or as gifts.
Thank you to our local food providers and artists everywhere. We love you. Please share the love and continue supporting your local markets, food, and art communities this holiday season and all year. Shop local and celebrate with your neighbors.
Most of all, thank you to our readers, especially Amy Tobin from Amy's Table and Jose Navales from Spred the Love.
Do you know an artist whose work is made with passion? Send them our way. We'd love to share their story.
Don't forget to like Made With Passion on Facebook and follow MWP on Twitter to stay up to date on all of our featured artists .
Cakes by Capano
,
Daryl Urig
,
Dawn Huemann
,
Edward Carlile
,
Fab Ferments
,
Five Star Foodies
,
Grateful Grahams
,
Green Toe Gardens
,
HaloMiner
,
Jason Morgan
,
Jesselee Lang
,
Josefine Jönsson
,
Kevin B. McBriarty
,
Lilyana Karadjova
,
Lone Oak Vineyards
,
Michael Burleigh
,
Mindo Chocolate Makers
,
Niels Maclellan
,
Snowville Creamery
,
Sweet Peace Bakery
,
Unlucky Charms
,
Visionaries and Voices
,
Yankee Doodle Deli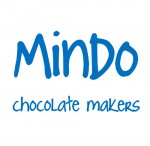 Mindo Chocolate Makers is a local company in Dexter, Michigan that hand processes the best tasting chocolate that I've tried. A family owned business that only started in 2009, Mindo is making a huge splash in the area, with several local food businesses preferring to use Mindo's single-origin chocolate due to the hard working Mindo Chocolate team.
Barbara Wilson, a busy lady who holds a master's degree in public health, was able to sneak in a few minutes to provide us with an interview. Her husband, Joe "Jose" Meza, worked his way through college at Eastern Michigan University as an auto mechanic. After earning his degree, he opened a Volvo repair shop in a garage behind his parents house in 1977. Since then, Wilson and her husband have expanded the company into a family of auto service businesses under the arborMotion brand.
In 2004, Wilson's husband decided to visit his home country of Ecuador after being away for over 40 years. On his trip, Meza had an opportunity to see a lot of the country, but he fell in love with the lush highlands on the west side of the Andes mountains in the rural area of Mindo.
On Meza's return visit to Mindo, he brought his family to show them the wonderful place where he might retire. They purchased a piece of land in Mindo in 2007, with the intention of building a winter home. Being serial entrepreneurs, the family decided to turn the home into a cafe with living space above it, named El Quetzel de Mindo, after one of the many colorful native birds of the region. When the family isn't staying there, the rooms are available for rent.
"The land is near the main square in Mindo, but far enough away from town that you only hear birds and the sound of the river flowing", Wilson said. The family now spends part of the year in Mindo and the rest in Dexter, Michigan.
Mindo Chocolate Makers got started when the cafe began selling brownies that were extremely popular. Wilson decided that the next step was to make the brownies even more delicious by using better chocolate. The husband and wife team found a small farm in Ecuador that sold cocoa beans and bought a 50 pound bag.
The first time that we made chocolate, it was the most delicious chocolate that we ever tasted.
Again, not being able to resist their entrepreneurial spirit, the couple decided that they had to share the chocolate with everyone back home, and they started a two country chocolate making business.
Mindo Chocolate Makers purchases their cocoa beans from an Ecuadorian farmer who is also a local medical doctor. Wilson and her team select only the best condition shade grown cocoa pods from Arriba Nacional cacao trees on the certified organic farm. Ensuring that the beans are extracted from the high quality pods quickly, ensures a premium chocolate that you won't find from a larger chocolate manufacturer.
The beans are fermented, dried, and ground into nibs in Ecuador. The nibs are then flown to Dexter, Michigan for further processing.
In Dexter, the nibs are ground with a stone grinder into chocolate liqueur. Some of the liqueur is separated into cocoa butter and 100% non-alkalized cocoa powder. The remaining liqueur is combined with organic evaporated cane juice and cocoa butter to make hand formed chocolate bars.
We are one of the very few chocolate makers who select the beans from the farmers, ferment, dry and roast the beans ourselves in order to follow the entire process from the moment the beans come out of the pod until they are made into chocolate bars. We make our own cocoa butter and cocoa powder. We do not add soy lecithin to our chocolate and we make our chocolate in a wheat free facility.
Wilson is mostly self taught from the Internet, books, and information gleaned from other chocolate makers, but she has also attended courses at Ecole Chocolat, a school run by master chocolatier Pam Williams.
Wilson says that she is inspired by Patric chocolate, Amano chocolate, Askinosie chocolate, Taza chocolate, Theo chocolate, and DeVries chocolate.
My passion is go to great lengths to learn how to develop the best possible flavored chocolate.
I'm not sure there needs to be any improvement. I had a chance to try Mindo Chocolate's 67% chocolate bar, which came from their 2010 summer harvest, at the Ann Arbor Homegrown Festival 2010. The chocolate was very smooth, and not bitter at all. It was the best tasting chocolate that I'd ever tasted, and I've tried many of the bars available at Zingerman's and Whole Foods. If I can source these bars for my own cupboards on a regular basis, I may never buy a different brand. The chocolate bars are also reasonably priced.
You can purchase the bars at Zingerman's Roadhouse and the cocoa powder at Zingerman's Next Door, in Ann Arbor, Michigan. Chocolate from Mindo Chocolate Makers is my new favorite chocolate and is one of the few hand crafted single-origin chocolate bars available locally.
Please check out the Mindo Chocolate Makers Web site for more information and to find the local shops using premium Mindo Chocolate in their goodies. The company's Facebook page is often updated with events such as tours and tastings. They have an event tomorrow evening, November 2 at 6:30pm, called "Chocolate Making from the Cocoa Bean" at their Dexter kitchen where you can experience the processing of chocolate from bean to bar by their chocolate maker Dan Soebbing. They have some tasting sessions coming up on Saturday, November 20 at Lone Oak Vineyards in Grass Lake, if you miss the first event.
MWP would like to thank Barbara for taking the time out of her busy day to answer our interview questions. We wish Joseph and Barbara all the best with their plans, whether they keep starting new businesses or finally retire to Mindo. Their hard work at starting this business, ensuring such a wonderful organic process, and marketing and sharing their wonderful new chocolate is very inspiring.
To show your appreciation or to let us know you'd like to see more articles on local food makers, please click on the "I heart this" button to show your love! Thank you!

MWP attended the Homegrown Festival 2010 held in Ann Arbor, Michigan to check out the local food producers, and found a couple of real gems to share.
The Homegrown Festival is put together by Slow Food Huron Valley, the local chapter of Slow Food USA™. Slow Food USA got their name from the belief that we can achieve better quality by "slowing down" the industrialization of food, which has been leading to standardized tastes and the annihilation of thousands of food varieties and flavors. Today, the local chapters are also focusing on growing locally to ensure that we don't need to rely on imported food for food security, the fair availability of food to local residents.
I walked to Kerrytown, the old red brick road section of Ann Arbor where the Ann Arbor Farmers Market is located and where the third annual festival was being held. I met up with my friend Beth, who had volunteered to work at the festival. She was busy checking IDs and selling tickets for the many wine and beer vendors that attended the show. Shortly, her replacement arrived and Beth and I checked out the booths together.
It was rather chilly at the festival, and it had rained earlier, but there was quite a large turnout. The crowd was slow moving, forcing you to take a patient, leisurely stroll through. The beer and wine tent was constantly packed, as well as the pavilion which also had beer and wine vendors. The covered areas where local restaurants were serving up food was crammed full of people, hungry for a bite of warm food to fight away the cold bite of the damp weather.
Beth and I both got a slice of the Napoletana pizza from Ann Arbor's own Silvio's Organic Pizza. The dough was almost like pita bread, and the contents tasted mostly of fresh tomato. I couldn't really taste the basil, garlic, and oregano. I imagine that it would be better ordered fresh from the restaurant, and I intend to visit their restaurant to try it again, as well as some of the other 20 varieties of organic pizza that they have on their menu.
The booths that just had information and pamphlets from the local food coops, food kitchens, and Project Grow were a bit less busy, allowing plenty of time to read material and ask questions.
Here at MWP, we like to focus on the little guys though, that are full of passion but still struggling to get going. We like to recognize these people, to give them incentive, and to highlight their accomplishments to inspire our readers to find their own passion. There weren't that many of these at the festival, because booth space was limited, and mostly taken by larger organizations. However, we did find a couple real gems, in the way of Mindo Chocolate Makers and Green Toe Gardens.
Mindo Chocolate Makers
I'm a huge lover of chocolate, and have tried many varieties, including mildly dark chocolate which is my favorite. I was naturally drawn to the booth where Barbara Wilson from Mindo Chocolate Makers was set up. I unfortunately was low on cash, so I didn't think that I'd be able to try any of their chocolate that day.  As I was taking one of their business cards, however, Barbara kindly offered a free sample of both their 67% and 77% chocolate bars from their summer harvest. I normally prefer my chocolate around 60% cocoa, so I tried their lighter one. I thanked her for the sample and walked away from the booth as I let the chocolate melt in my mouth. I expected it to be a bit bitter, but it wasn't at all. It was nice and smooth, and I instantly thought that I should have tried the darker one, as well.
Mindo Chocolate Makers is a two country operation. They hand select their pods from local organic farmers in Ecuador, where the beans are then fermented, dried, and roasted. The  roasted "nibs" are flown into Detroit Metro airport where they're taken to the processing operation in Dexter, Michigan. Once in Dexter, they're hand processed into chocolate bars, cocoa powder, and cocoa butter. You can purchase the bars and powder at Zingerman's Roadhouse, in Ann Arbor, and I highly recommend their chocolate. It may be my new favorite chocolate and is one of the few hand crafted single-origin chocolate bars available locally.
Green Toe Gardens
I was intrigued by the booth of Green Toe Gardens, where co-founder Rich Wieske's smiling bearded face welcomed visitors while constantly showing off honey comb to people who asked about the process.
After waiting in the small line, I walked up to the booth where Wieske was offering free samples and asked which was the most popular. He said that the buckwheat and cinnamon were the most popular that night, but as far as traditional honey went, which he had three varieties of, he suggested the Wild Detroit Honey, which I tried.
The honey was mildly sweet, with a buttery flavor and a slight zing which I imagine was from the unfiltered pollen. Wieske was interested in my feedback, and I said "I've never tasted anything like it." It really was a wonderful, unique flavor.
Green Toe Gardens is a community based apiary in Detroit, Michigan where they bottle raw and unfiltered honey for their own use and for sale. You can buy the honey two Saturdays of the month at Royal Oak Farmers Market and at Avalon Bakery in Detroit.
Even if you've had raw honey before, I'd definitely recommend trying all the varieties that Green Toe Gardens offers. Different honeys really do have individual unique flavors, and it's worth trying every one just for the excitement of having something you've never tasted before.
Although the weather has been unseasonably cold for the first three years of the Homegrown Festival, there have always been plenty of people coming to check out the local food scene. We recommend it for a lot of fun, drinking, music, and for finding out what's going on in the Huron Valley Area of Michigan food scene. We hope to see you there next year!